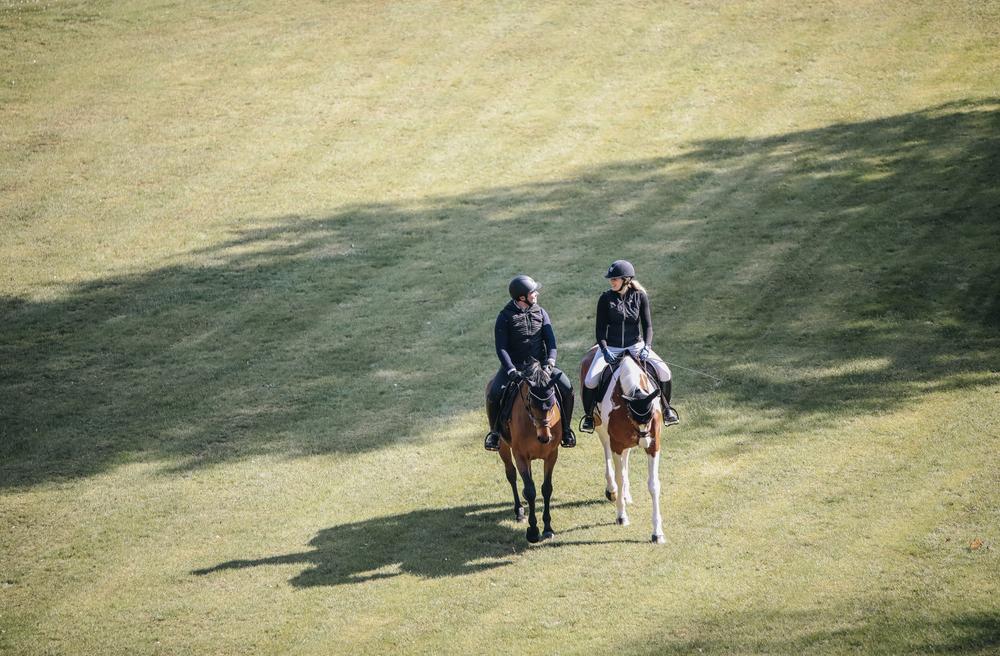 AUTHENTICITY IS FOREVER
Kentucky Horsewear was born from a simple mission, to create high quality equine products that would make a difference and stand out from the products that existed then. It was never our intention to be the biggest or most well-known. We just wanted to differentiate.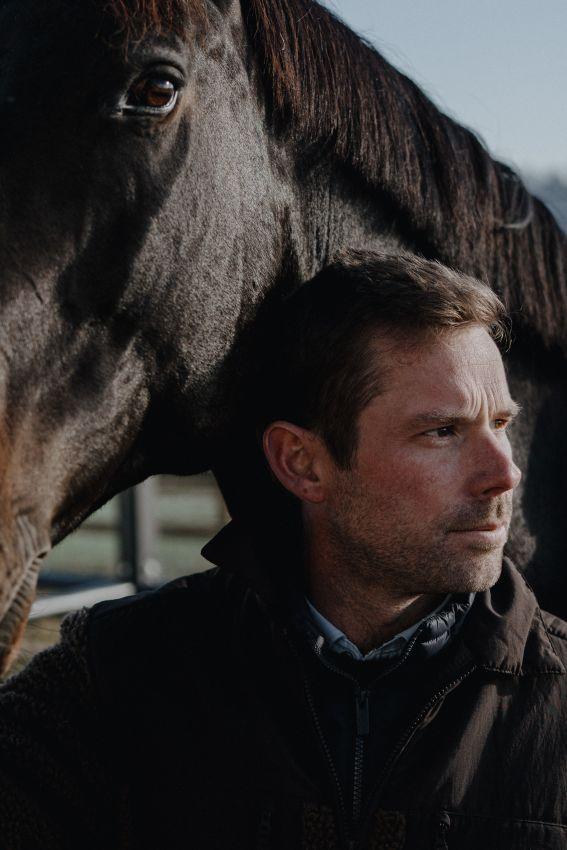 Claudia Weber, our product manager and Thomas Tuytens our CEO.
Where it all started
In 2006, Thomas Tuytens moved to China, where he went to work for his family business. After three year he decided to move back to Belgium, full of enthusiasm and entrepreneurship. Before working out his biggest plans, he went back to basics for a month. It was during this month, working in the stables that the idea for innovative horse rugs was born. After market research, sample designs and many negative initial reactions, Thomas decided that this was not a good first product. This caused him to look for a product that was small, seasonless and had high added value in the horse world. The outcome of this search was leg protection.
Now that Thomas had found a first product he wanted to develop, he had an important choice to make. Either he had to start a brand from scratch, or he was going to look for a brand that was open to a partnership. He decided to go for the second option and entered a partnership with Kentucky Reitmode.
By 2011, Thomas already had six products including the tail guard, overreach boots, eventing boots, and the air tendon boots. Kentucky rapidly became the must-have brand in the equine industry. Today our products are used worldwide by some of the world's prestigious riders competing around the globe. However, since our products are so long-lasting, they are also used by amateur riders for every-day training.
Since Thomas had just spent three years living in China, he moved back in with his parents upon his return to Belgium. His office was at his parents' home and his stock was kept in a small 100m2 warehouse in Ronse. In this small warehouse, Thomas did everything himself, labeling the boxes, shipping, etc. He did this for four years. As a result, his focus was no longer on selling his products.
To shift this focus, he had to professionalize a lot. In 2014, he hired a first employee. In 2015, a second employee followed. Around this time, the pattern of growth began to become clear. Thomas entered a partnership with Lieven Hendrickx. Together with Lieven, Thomas was at various horse events across Europe every weekend. Later, the company moved to the Parkstraat in Ronse. An office with a 300 m2 warehouse.
In 2013, Thomas got to know Claudi at Badminton Horse Trials 2013, where Claudi was groom to Michael Jung. After several years of keeping in touch, Thomas and Claudi officially began a relationship. Claudi was still working part time with Michael at the time of the move, the other half of her time was spent as an order picker in the Parkstraat. After her time as an order picker, Claudi started focusing on sales in Germany, Austria and Switzerland. This is how Claudi built up the German market. After her sales position, Claudi went on to focus entirely on product development.
For Christmas 2017, we introduced our first dog coat. We can't ignore this was an immediate success. This success was mostly to our expertise in the development, production and branding of the Horsewear collection. The Dogwear Collection is all about having the best products for your dog in terms of quality and style, while keeping the wellbeing of the dog first and foremost.
Three years after the launch of the Dogwear Collection, the Grooming Deluxe Collection was launched. This collection ranges from brushes to stable accessories. These products are anatomically designed to offer premium comfort and quality.
The Grooming Deluxe products are designed by Claudia Weber. Claudia was a professional groom who used to work with Michael Jung. Together they won two Olympic gold medals in London, the World Championships in Kentucky and the European Championships. She also accompanied Taizo Sugitani to the Olympic Games in Rio. Our products are based on her expertise alongside these great riders and horses.


From professional groom to product manager
Claudi always had a passion for horses. She started working in a big breeding stable when she was 17 years old. Then Claudi turned 18, she started grooming for Michael Jung. She loved taking care of horses and make them good looking for the shows. The bond she created with horses really convinced here this was the job she wanted to do.
After 7 years of grooming for Michael Jung, she started working for Lara de Liedekerke. Six months went by. Claudi got back to the show jumping world when she started working for Taizo Sugitani. Taizo is relatively unknown in Belgium, but with several Olympic participations and participating in several world championships, he is undeniably an established name at international level. Taizo believes in Kentucky Horsewear, and as an ambassador he is invaluable to the brand. After meeting Thomas, Claudi gets to test Kentucky products, while traveling a lot and accompanying Taizo, as a groom, during the Rio Olympics.
"Being able to experience the Olympics as a groom of such a talented rider was an amazing experience. From the front row, I gained insight into the needs of horses as well as riders at the biggest sporting event in the world. Knowledge, which I used later at Kentucky Horsewear to further improve our products and develop new ones. Taizo is a great horseman, I can't thank him enough." – Claudi
Claudi enjoyed every type of show, big or small. For her, what mattered the most were the horses. She loved seeing the progress of the horses throughout the years. Every rider gave Claudi a different experience but there was one thing consistent throughout her journey, her hard work. The hard work and experience are two things Claudi will carry with her forever.
At the end of 2016, Claudi made the move to Kentucky Horsewear and quit grooming. This was a good compromise as she could still be around horses and build a durable career around them. At first, she started working as an order picker. After her time as an order picker, Claudi started focusing on sales in Germany, Austria and Switzerland. This is how Claudi built up the German market. As time passes, she focuses specifically on product innovation and product development. Thomas and Claudi buy their own horses and start to test all products at home, for safety, comfort, durability and ease of use.