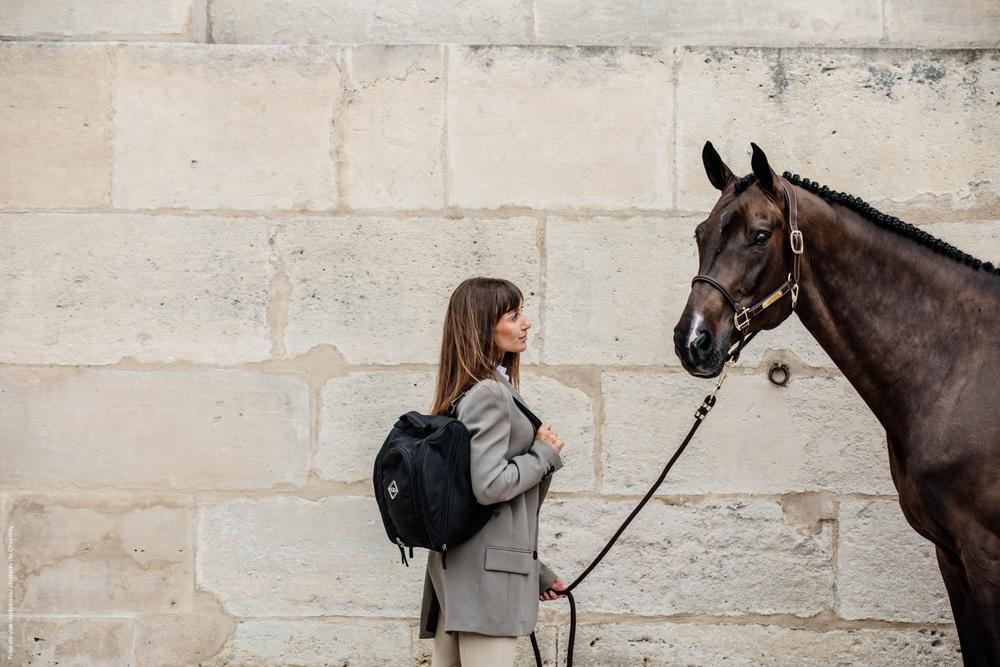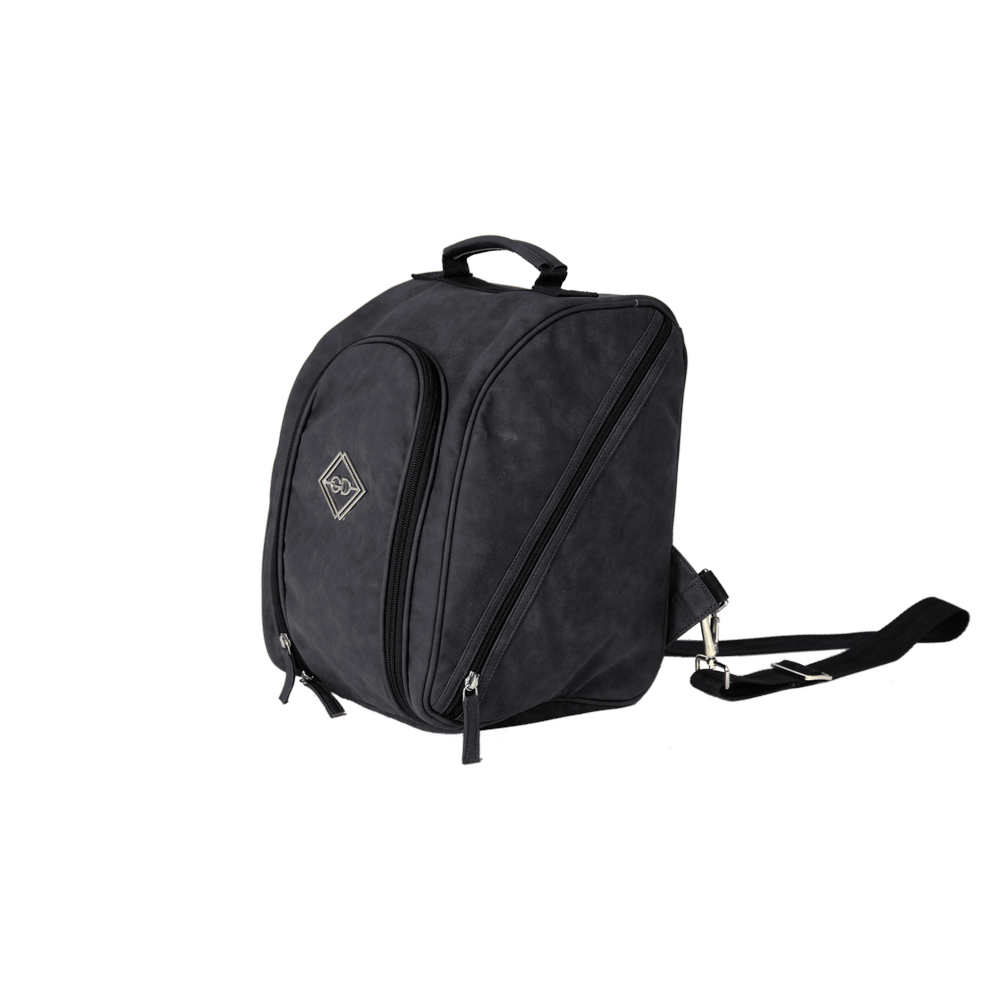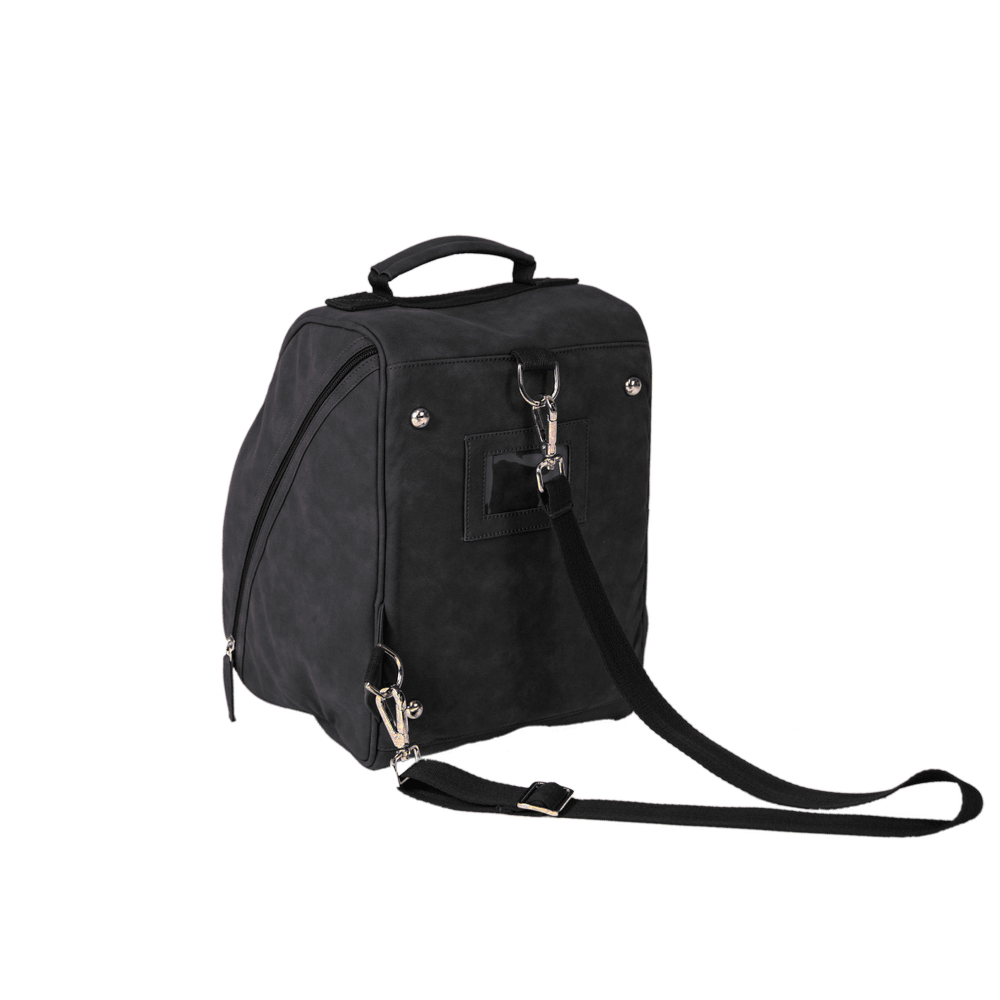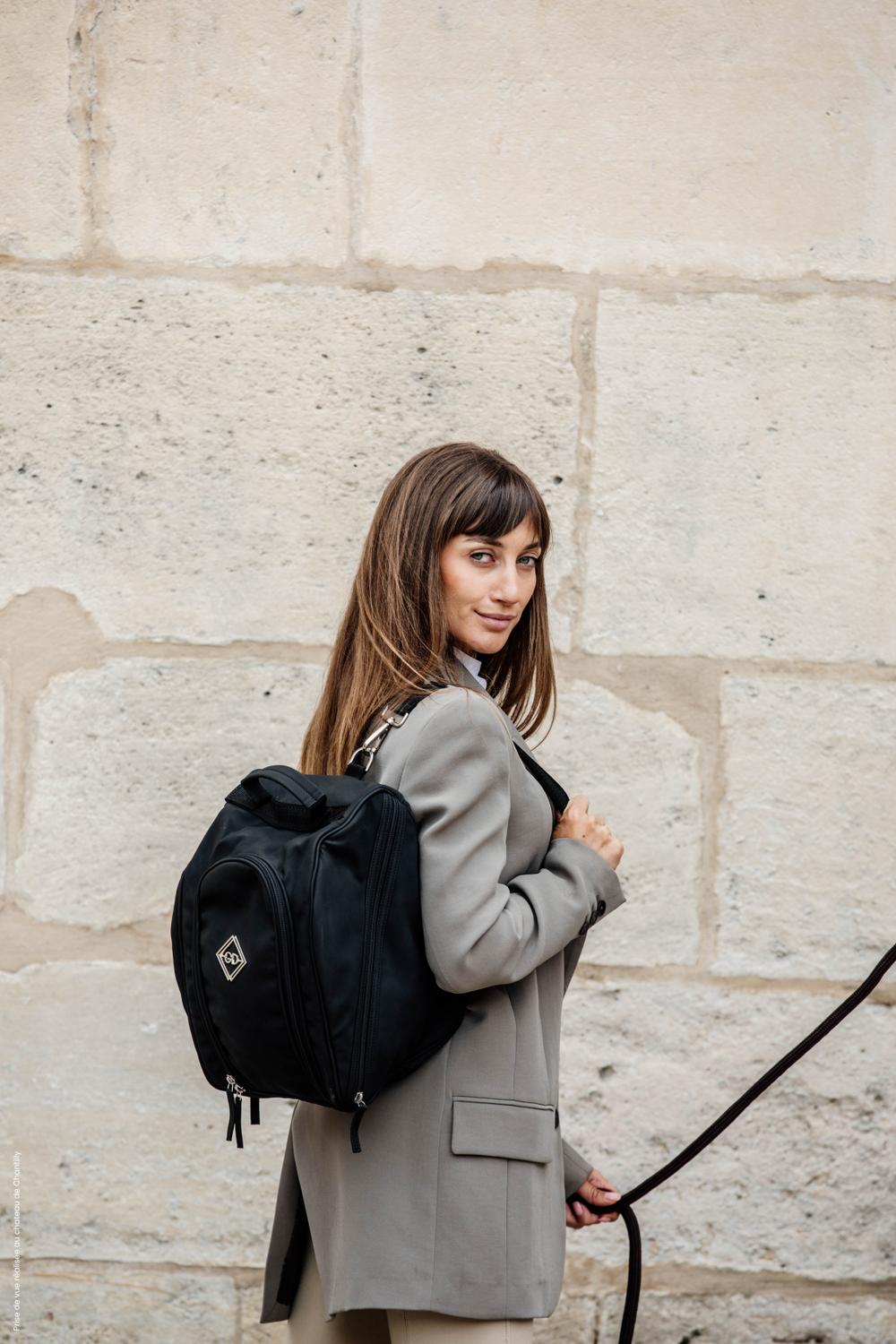 - Store, protect and transport your helmet everywhere
- Artificial rabbit skin on the inside
- 1 large pocket for your helmet, 2 smaller pockets on the side for storing small items
- 1 big handle on top, an adjustable strap on the back
- Feet on the bottom of the bag to protect the bag from dirt

What's special
This chic Chestnut Helmet Bag allows you to store, protect and take your helmet wherever you want. Thanks to the handle on top of the bag and the detachable strap, the helmet bag is perfect to take to competitions. The helmet bag features a name holder, so you'll never lose your beloved bag.

Fabrics & materials
The outside of the helmet bag is made from artificial leather with a suede finish. The inside of the bag is lined with artificial rabbit skin that protects your helmet against scratches. Next to protection, the artificial rabbit skin also serves as a shock absorber. The fabric is matching with the other Grooming Deluxe products.

Shape & size
The helmet bag is made to store all kinds of riding helmets. The back of the bag is reinforced, for extra durability. The helmet bag features a pocket on the left and right sides. These pockets are closed with a zipper, and easy to store hair accessories, gloves, a phone or keys. The detachable and adjustable strap allows you to transport the bag in your most comfortable way. Measurements: 33 x 21 x 25cm

Care guide
Thanks to the feet on the bottom of the bag, the bag does not have to stand in the dirt. Use a damp towel to clean the Chestnut Helmet Bag.

Weight

0.5kg

Material

Vegan Leather

, Vegan rabbit skin

Fabric

Suede

Use

For transport

, Stable

, Travelling