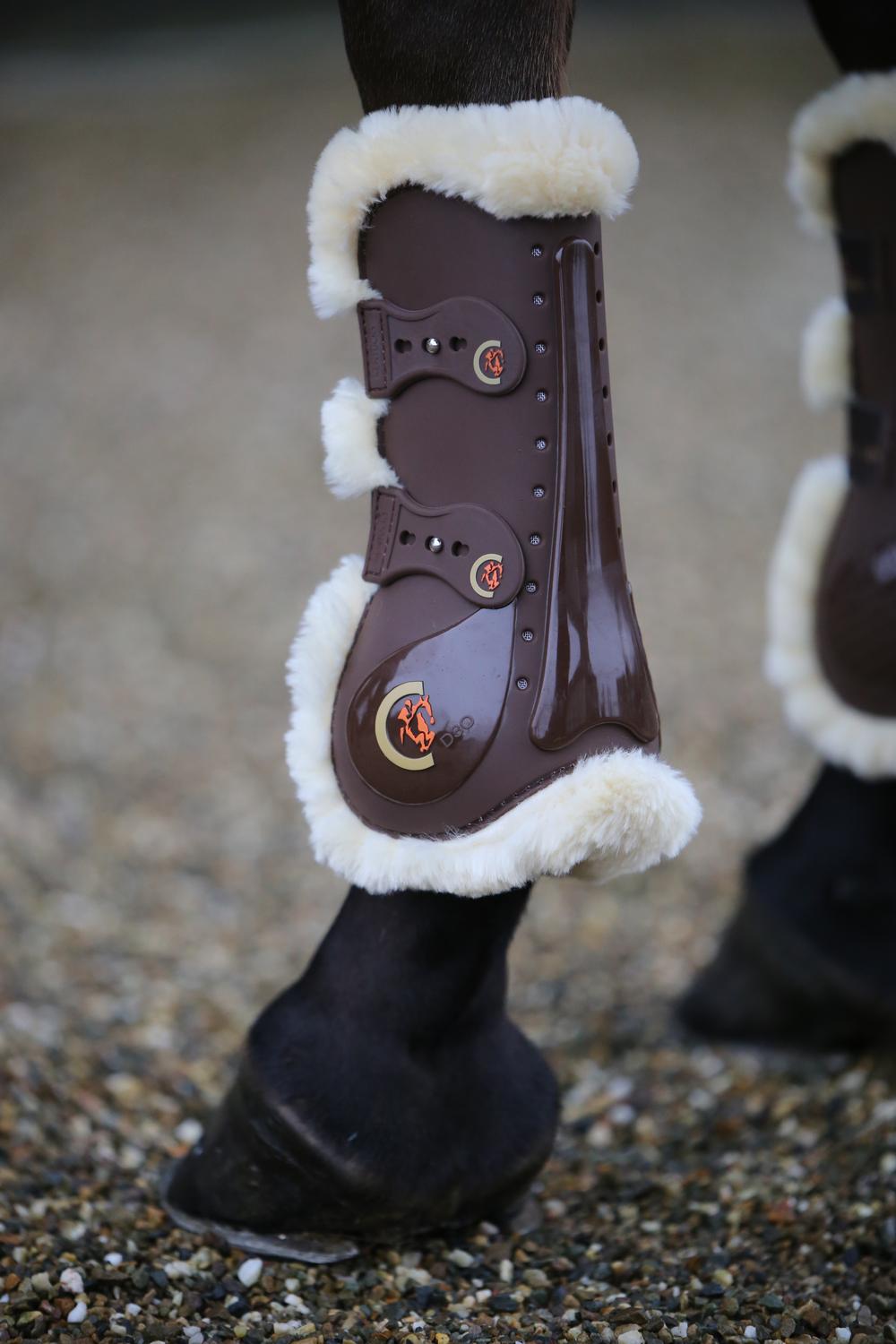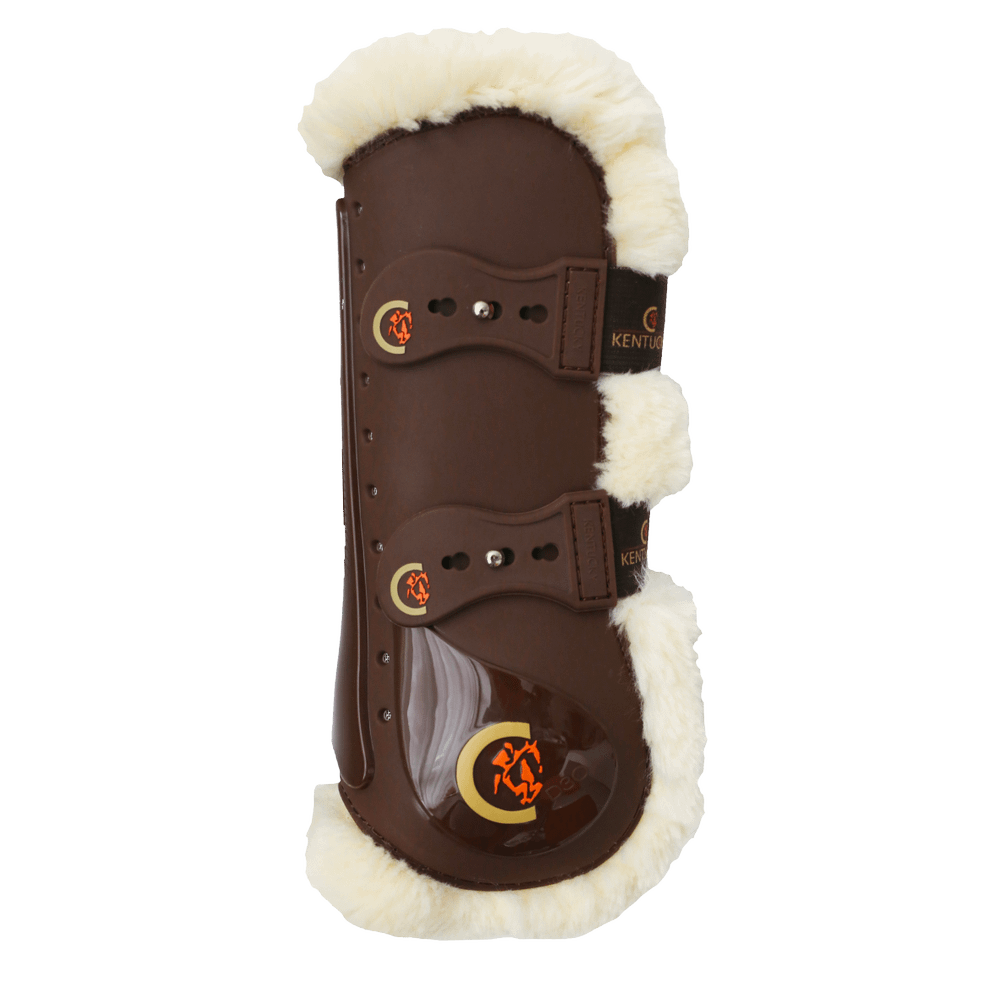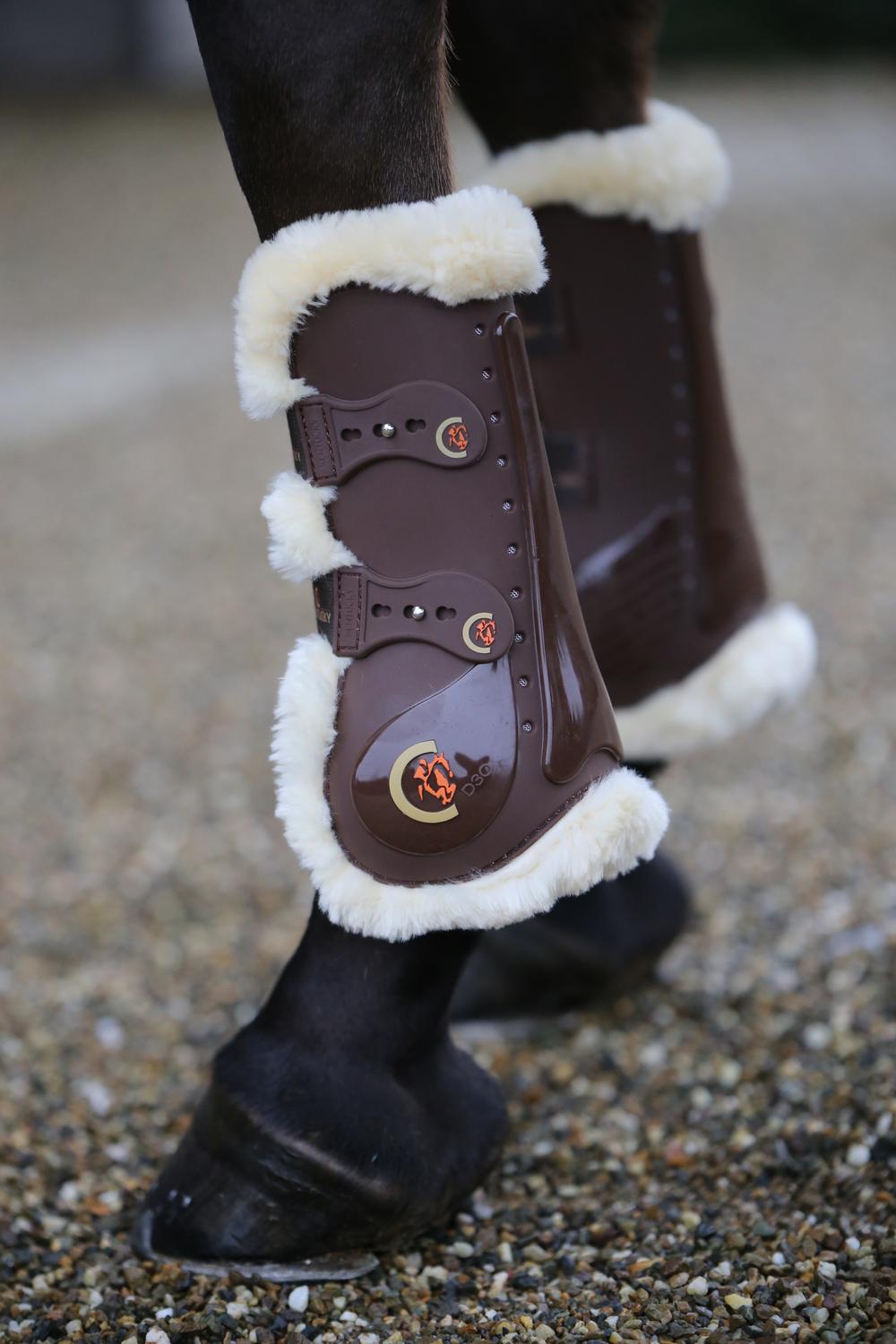 Sheepskin Tendon Boots Elastic
This product is currently unavailable
The Sheepskin Tendon Boots Elastic have a tough outer shell casing which is styled in an extremely light yet strong TPU to protect against impact, whilst the tendon and fetlock areas are both reinforced with D3O shock absorbing molecules* for ultimate protection. Laboratory tests have shown that the boots absorb impact over 50% better than any other boot currently on the market, with the ability to disperse a heavy blow equivalent to that which would actually break a human bone. Our artificial sheepskin is attached to a knitted base that is very air permeable and breathable and then laminated to a suede fabric that is also breathable and air permeable. In conjunction with the ventilation holes made in the boot these Sheepskin Tendon Boots Elastic are very breathable and prevent overheating of the tendons. The artificial sheepskin, which is 100% animal friendly, also offers excellent cushioning against the skin.

The Sheepskin Tendon Boots Elastic feature a higher cut out design than traditional tendon boots to allow total freedom of movement around the pastern area, when the horse is jumping. Consideration is also paid to give optimum freedom and comfort to the splint bone, so that horses are able to flex the knee without interference. The boots feature an open front and the double elasticated insertion within the strap design has been developed to cater for those riders who want a boot, which offers the ultimate protection, yet features this more traditional design. The elastic closure makes it very easy to close these boots and adjust the size. These boots sustain the washing machine at 30°, no dryer. Use our Boots Cleaner to make them look shiny and brand new!

- Tendon and fetlock areas reinforced with D3O
- Strength on the outside, comfort on the inside
- Artificial sheepskin for a fantastic look and excellent comfort
- Ventilation system for cool performance

*D3O shock absorbing molecules is a light and clever material that locks on impact and then disperses the blow returning to its former pliable self immediately.
Measurements

Width 220mm, Height 80mm, Length 250mm

Weight

0.802kg

Material

Proteck impact gel

, TPU

, Vegan Sheepskin

Discipline

Dressage

, Eventing

, Jumping

Use

Shows

, Training

Breathable

Yes

Lightweight

Yes

Soft for the skin

Yes

Easy cleaning

Yes

Anatomically designed

Yes

Shock absorbing

Yes

FEI approved

Yes
Boots Cleaner
No dryer
Wash at 30°C