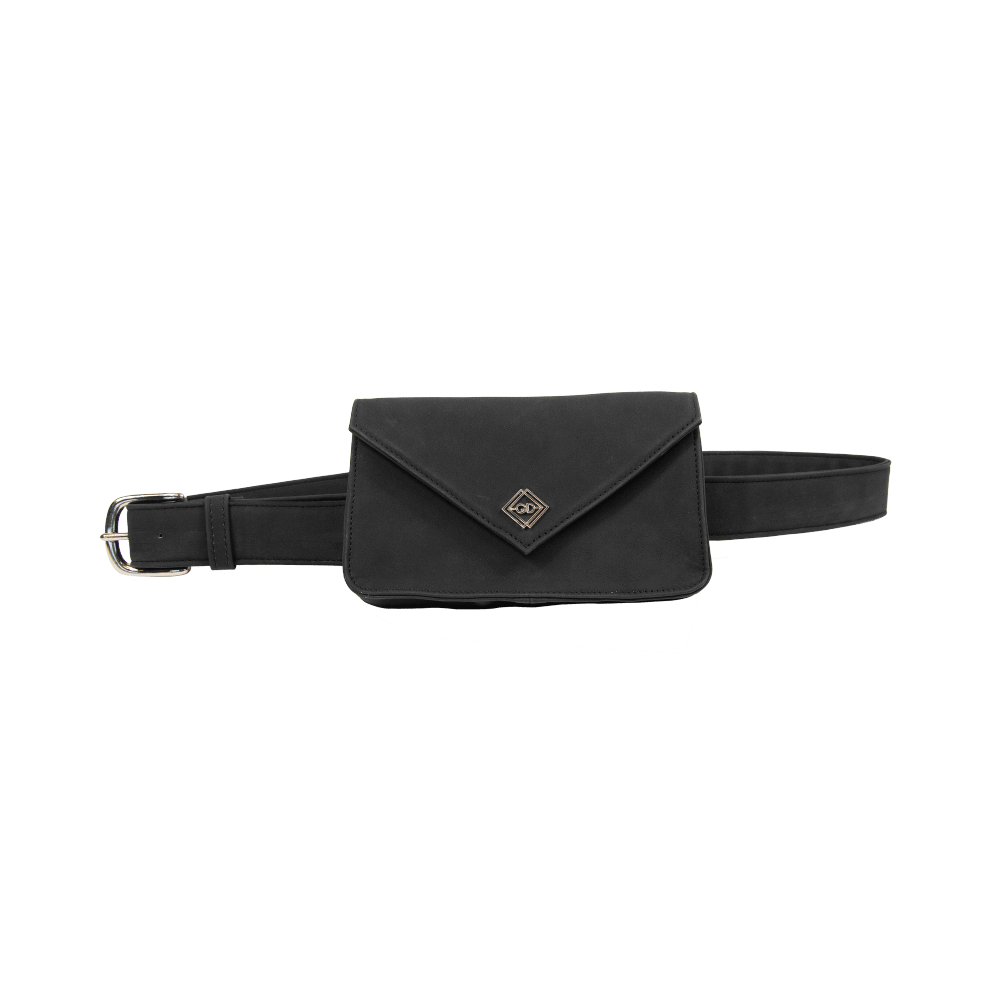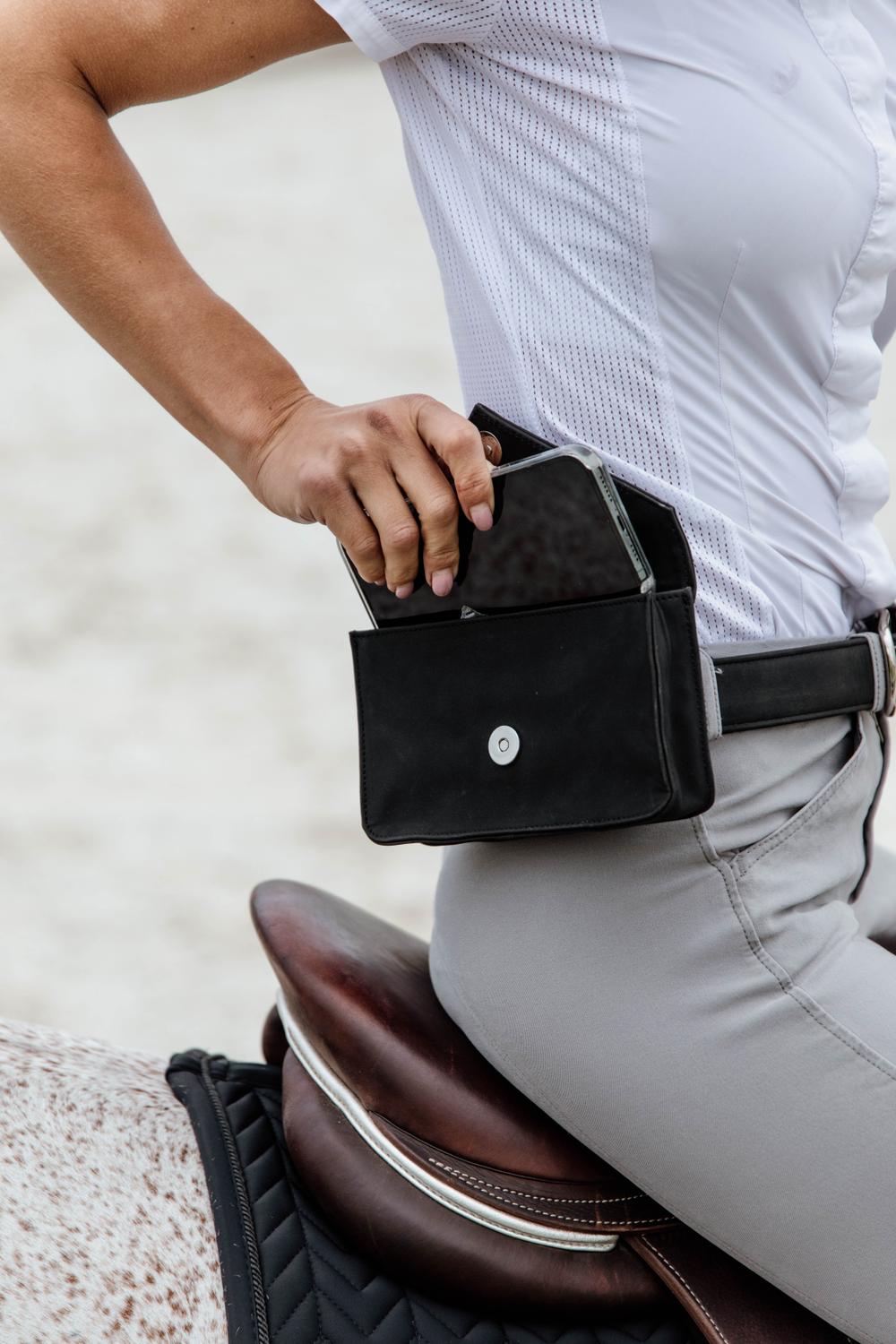 - Vegan suede leather
- Vegan rabbit skin lining
- The bag comes with a matching belt
- The belt bag closes with a magnetic snap
- Perfect storage for phone, keys, or horse treats

What's special
This stylish and practical belt bag allows you to keep your essentials close to you. Made from vegan suede leather and rabbit skin, the bag is 100% animal friendly. You can match the bag with the matching belt or a belt of your own.

Fabrics & materials
Like the other travel bags, the bag and the belt are made from vegan suede leather. The belt bag closes with a magnetic snap and features the chic Grooming Deluxe logo on the flap. The inside is lined with vegan rabbit skin, protecting all your essentials.

Shape & size
The belt bag can store all kinds of phones, keys, horse treats, or other necessities. The bag measures: 19cm x 11cm x 3,5cm. The belt comes in different shapes, from size XS to L.

Care guide
To clean the bag and the belt, use a damp towel.

Weight

0.65kg

Material

Vegan Leather

, Vegan rabbit skin

Fabric

Suede

Use

Training

, Travelling