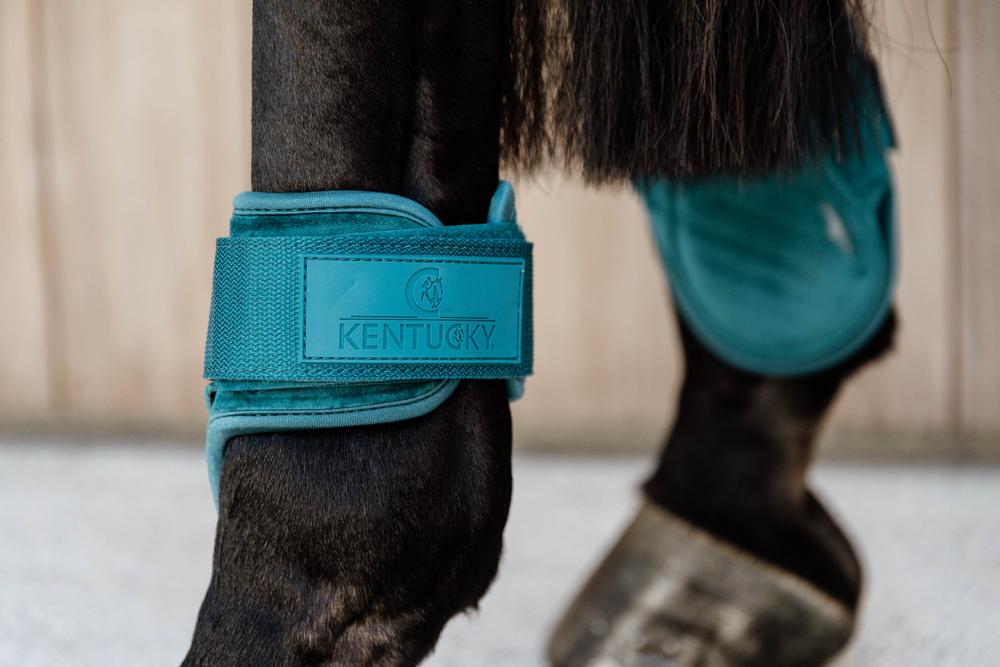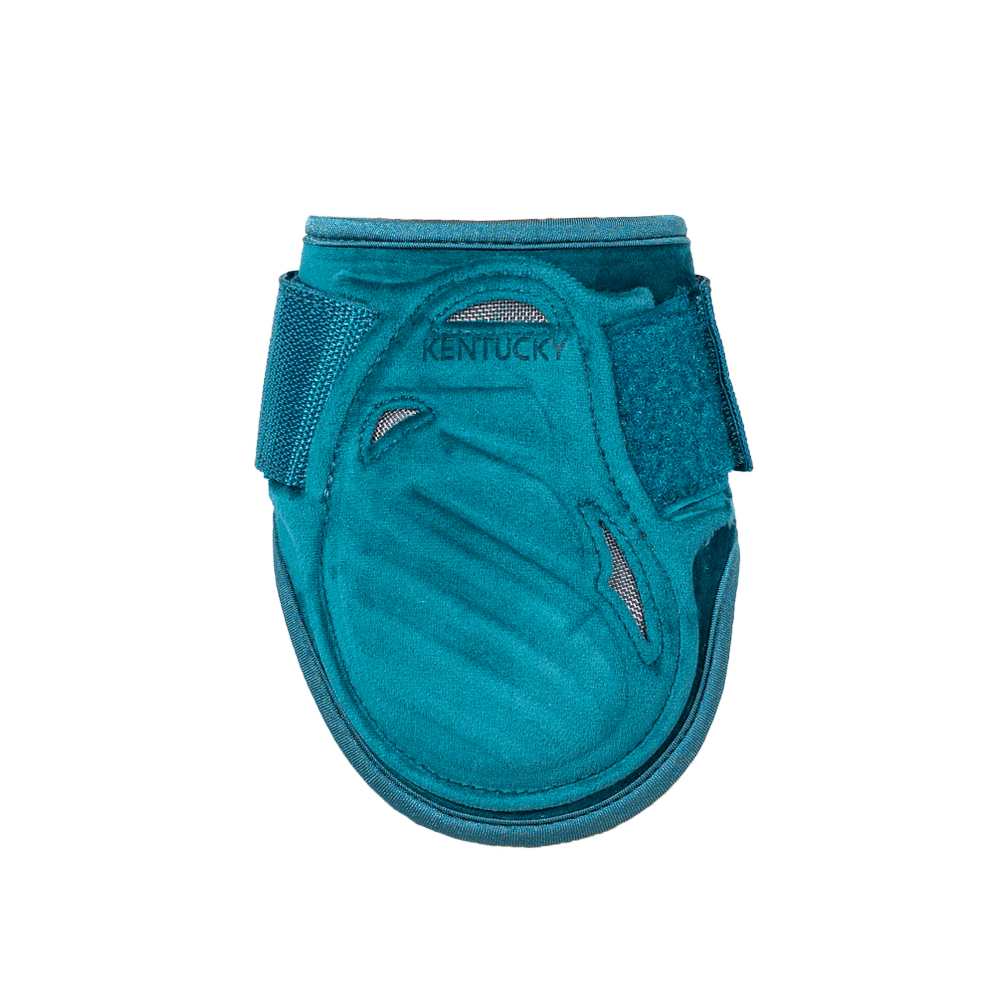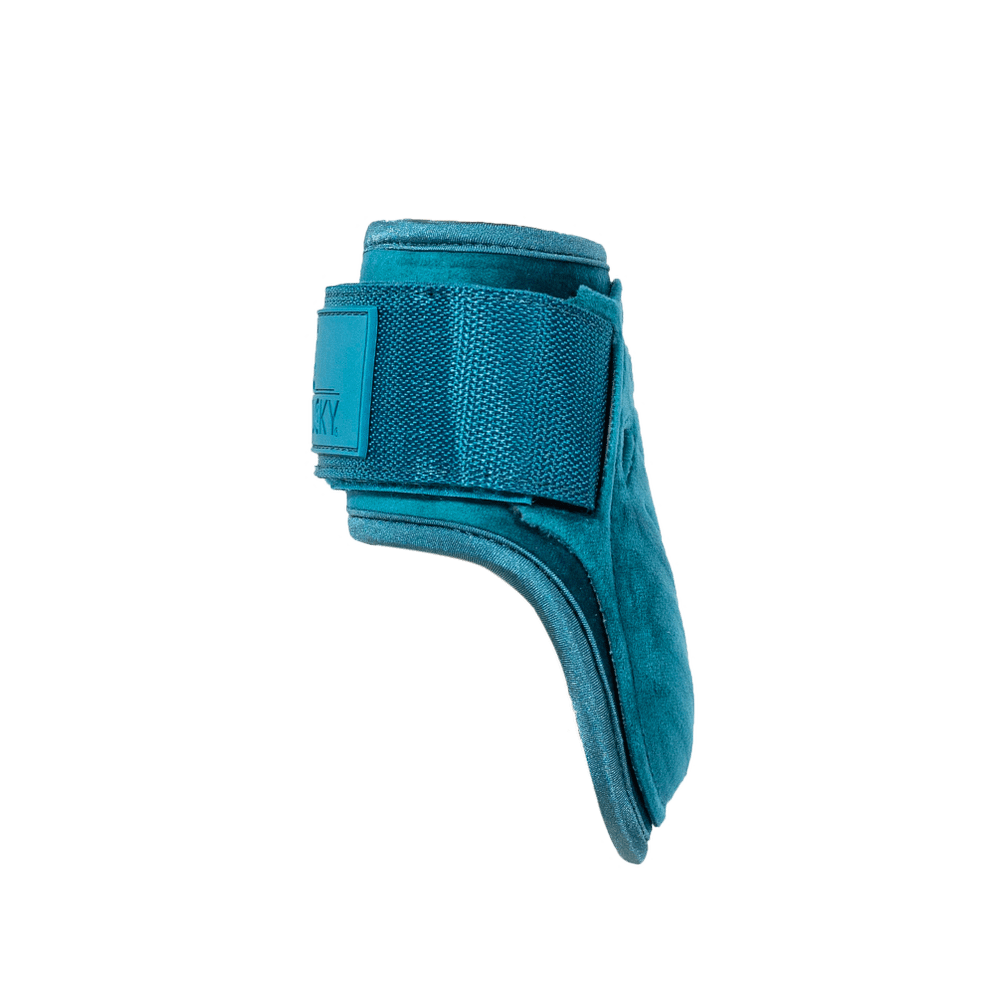 Young Horse Fetlock Boots Velvet
This product is currently unavailable
We now have the perfect leg protection for the velvet lovers. These hind boots are not only pretty, but they are also made from outstanding materials.

- Laminated with our famous velvet fabric via an innovative hot-press technology
- Strong EVA shell with multiple ventilation holes for optimum ventilation and cooling
- Designed with improved cut for maximum freedom of movement
- High breathable 3D Spacer lining for even more comfort and breathability
- Approved for young horse classes

What's special
The Young Horse Fetlock Boots Velvet are made out a of strong EVA shell with multiple ventilation holes to disallow overheating of the tendons. The EVA shell is laminated with our famous velvet fabric via a new innovative hot-press technology.

The Young Horse Fetlock Boots Velvet are approved for show jumping classes for young horses according to the FEI rules.

Fabrics & materials
Our famous velvet fabric is laminated on the EVA which is then put in the hot-press mold under high temperature.

The boots have our highly breathable and well-known 3D Spacer lining on the inside. This 3D spacer fabric is also used in our 3D spacer turnout boots and horse rug. The outer shell of the boots is made of lightweight yet strong EVA. EVA has great shock absorbing properties. The boots are 35% than TPU Boots.

Our qualitative hook and loop closure provides maximum grip and security for your horse as the boots won't twist or slide down.

Thanks to all these properties these boots are extremely comfortable for the horses' legs.

Shape & size
Thanks to the anatomically shaped design the boots fit nicely around the horse leg to give a maximum comfort and protection. This allows to give the horse a maximum of freedom of movement to be able to jump better.

The boots are available in sizes S, M and L.

Care guide
Most of our products are machine washable at 30 degrees. However, we recommend washing it as infrequently as possible and using our protective washing bags in order to maintain quality over the long term. We also recommend using professional machines (larger capacity) to limit damage due to the drum of the normal washing machine. To dry it, simply put it outside on a sunny day. The dryer is not recommended.
Measurements

Width 240mm, Height 130mm, Length 320mm

Weight

0.388kg

Material

Bamboo

Discipline

Hunter

, Jumping

Fabric

Velvet