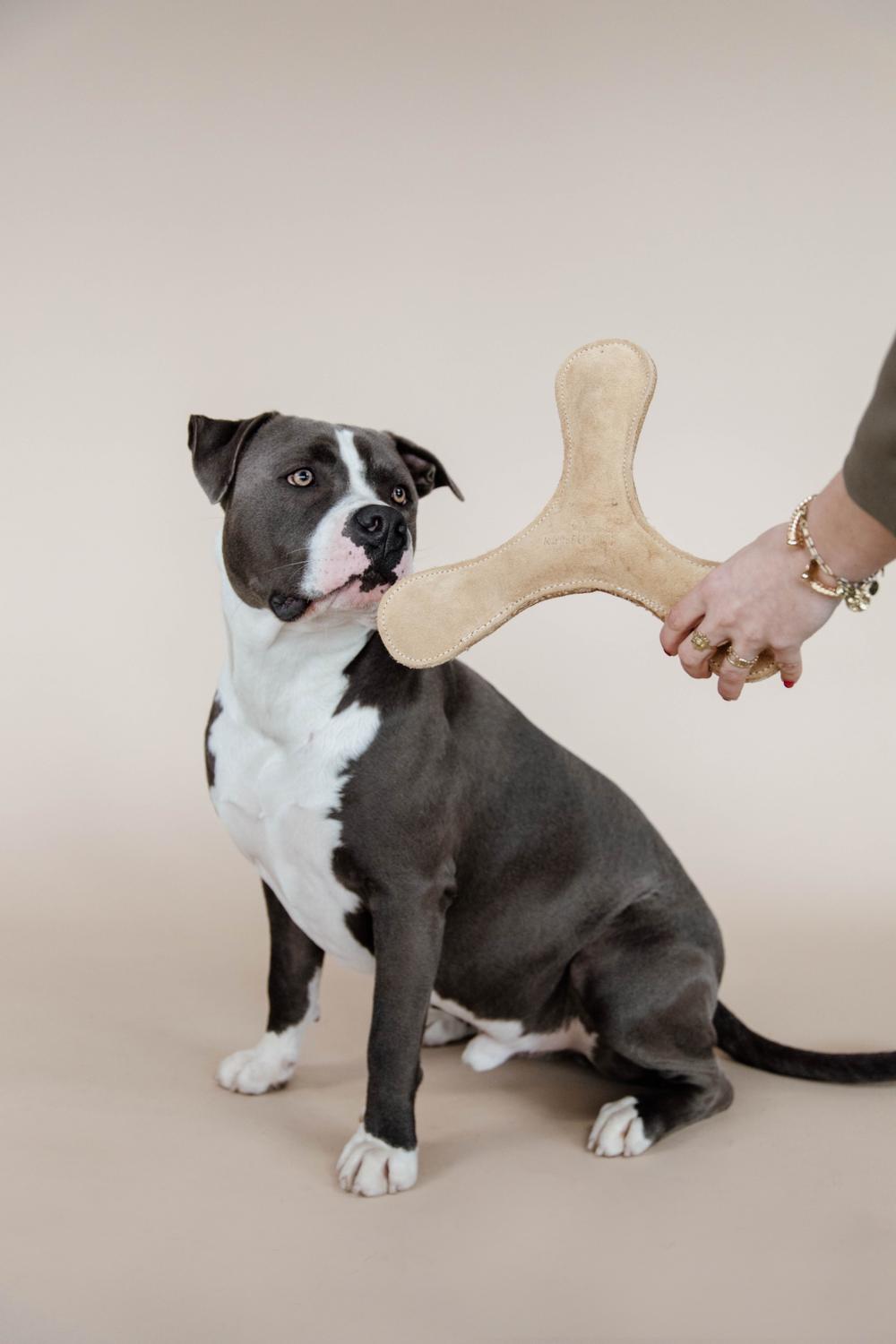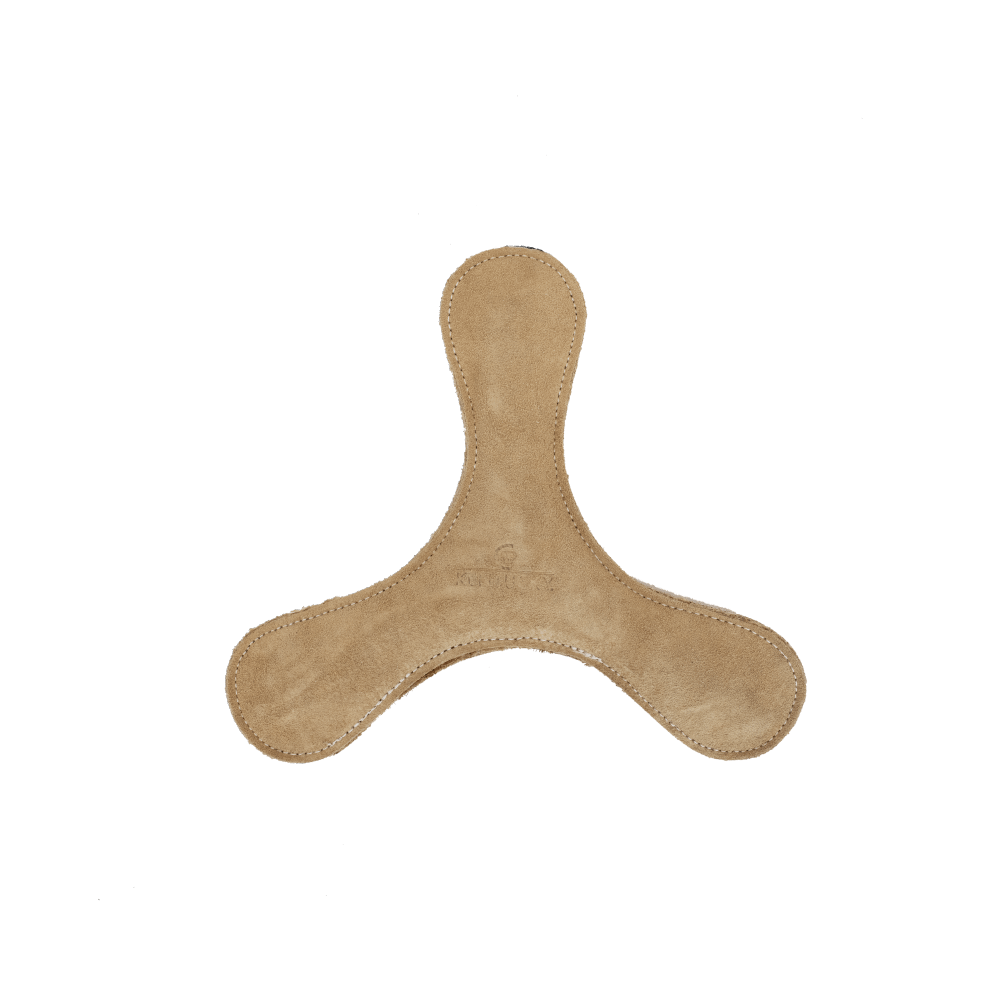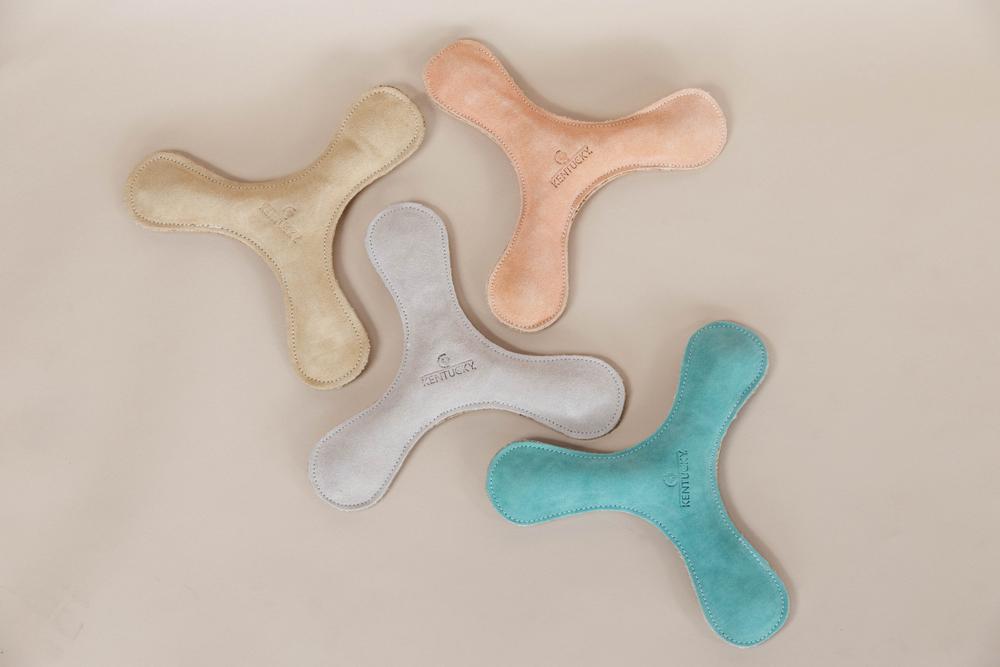 - Squeaker inside
- Jute filling
- Special shape for throwing extra far
- Available in cute pastel colors

What's special
The dog toy pastel boomerang is a must-have toy for dogs who like to play fetch. Thanks to the special design of the toy, you can throw the toy extra far. The toy also contains a squeaker on the inside, providing an entertaining sound. The jute on the inside prevents the boomerang from losing its shape.

The dog toy boomerang is available in cute pastel colors. On top of that, did we pay special attention to the durability of the toy. We designed a toy that lasts, however, no toy is indestructible. Yet, if the filling were to come out, it's non-toxic for your dog. The boomerang van be cleaned with a damp cloth.

| | |
| --- | --- |
| Measurements | Width 430mm, Height 100mm, Length 470mm |
| Weight | 1.24kg |
| Material | Jute |