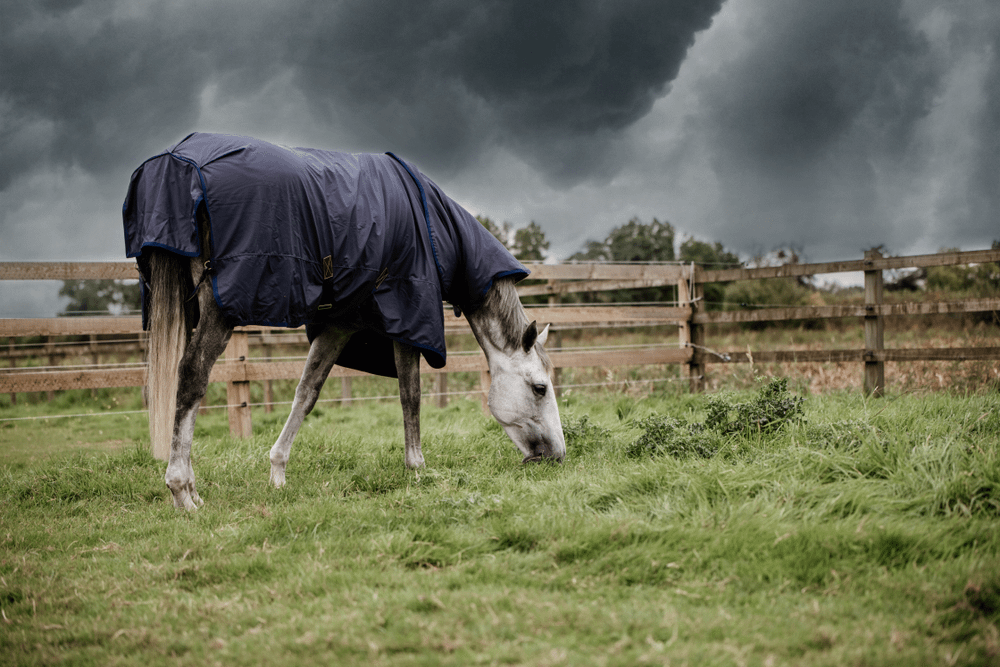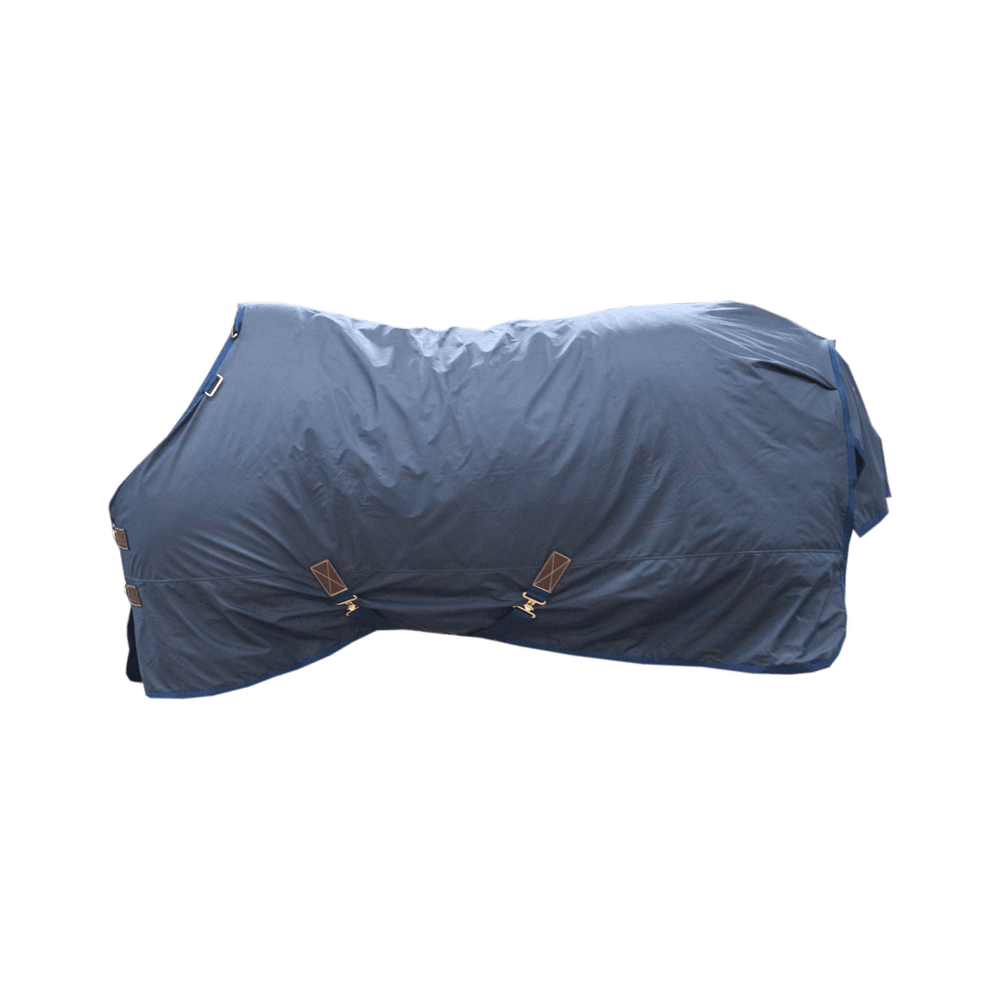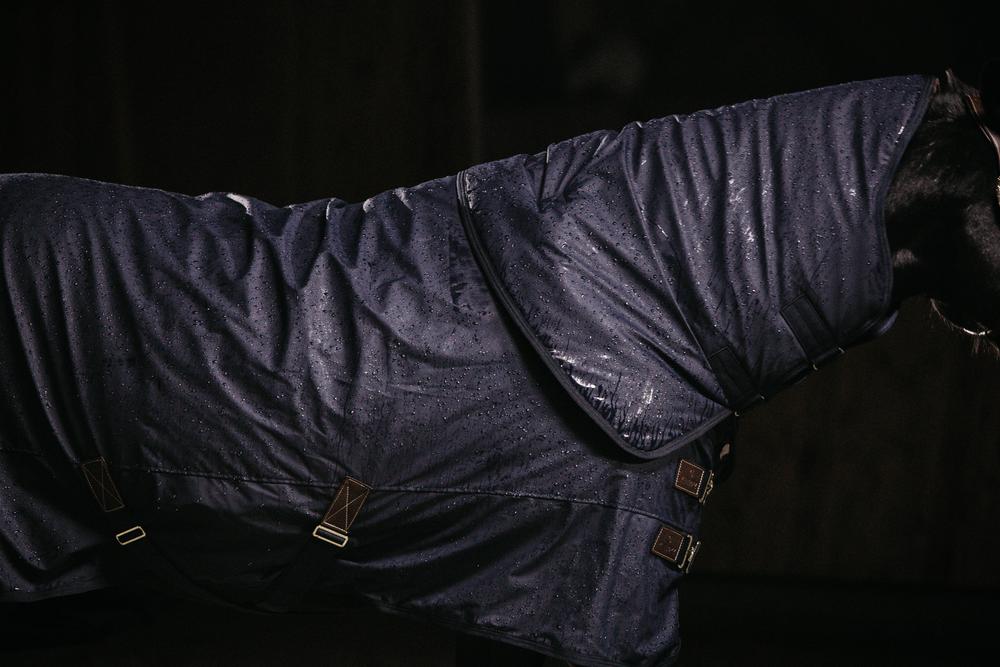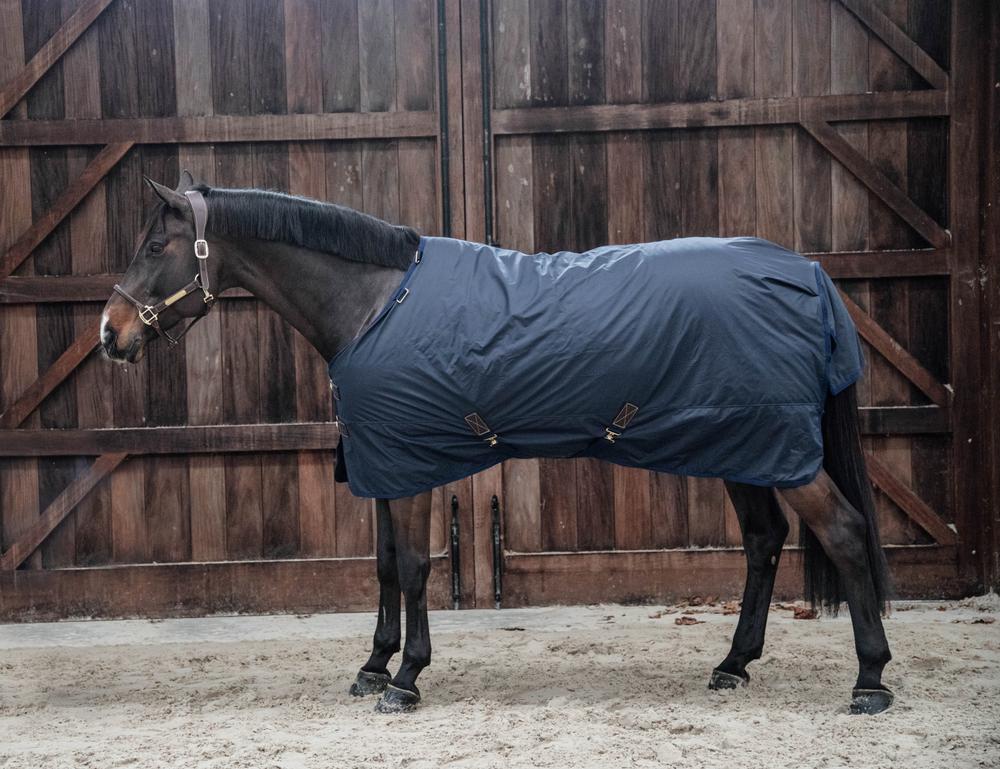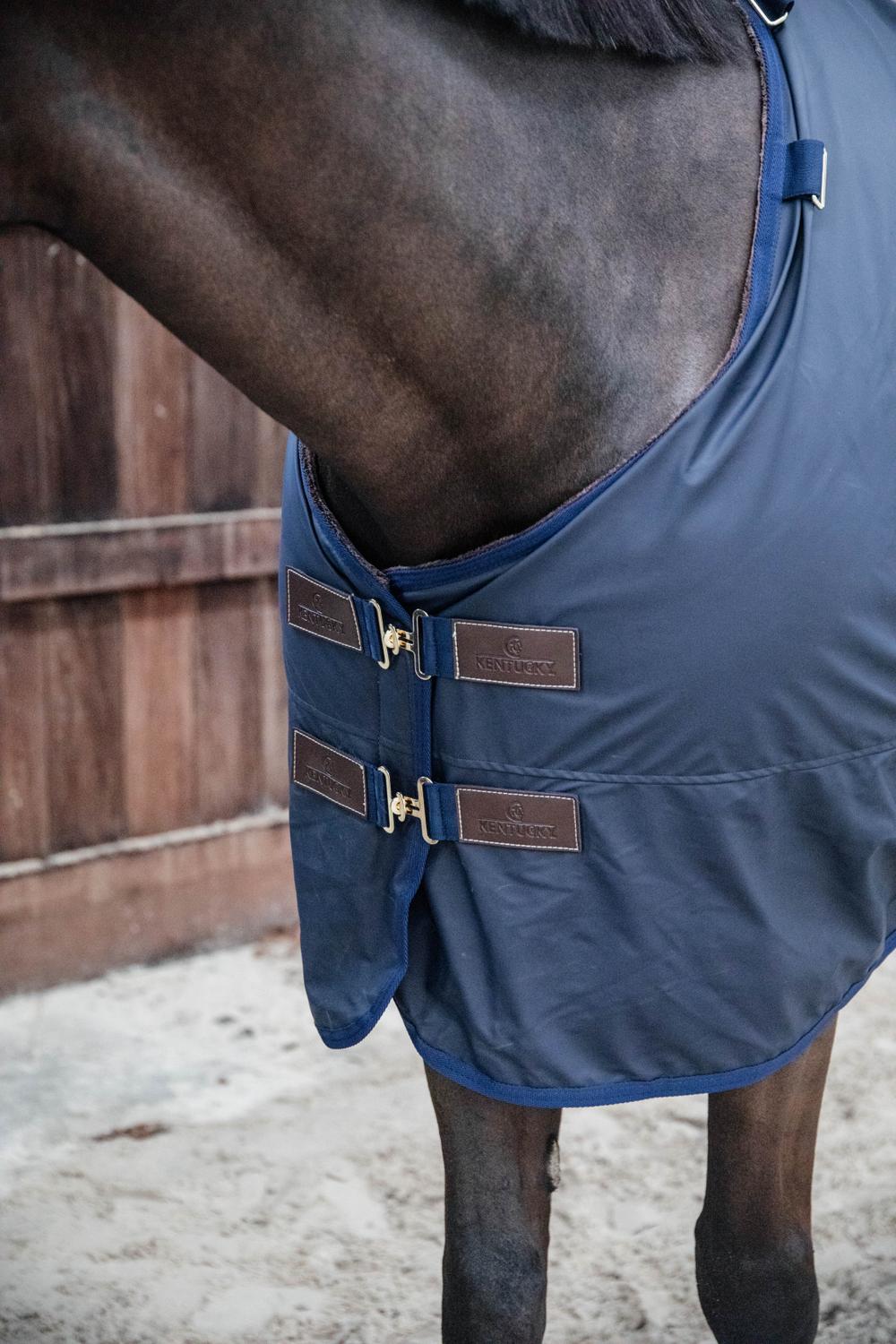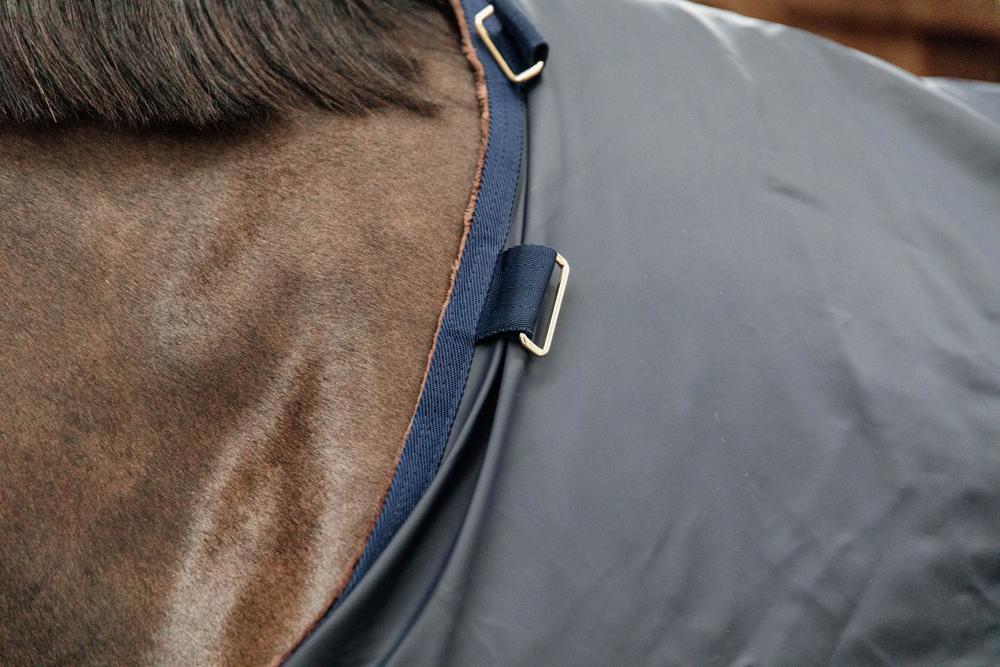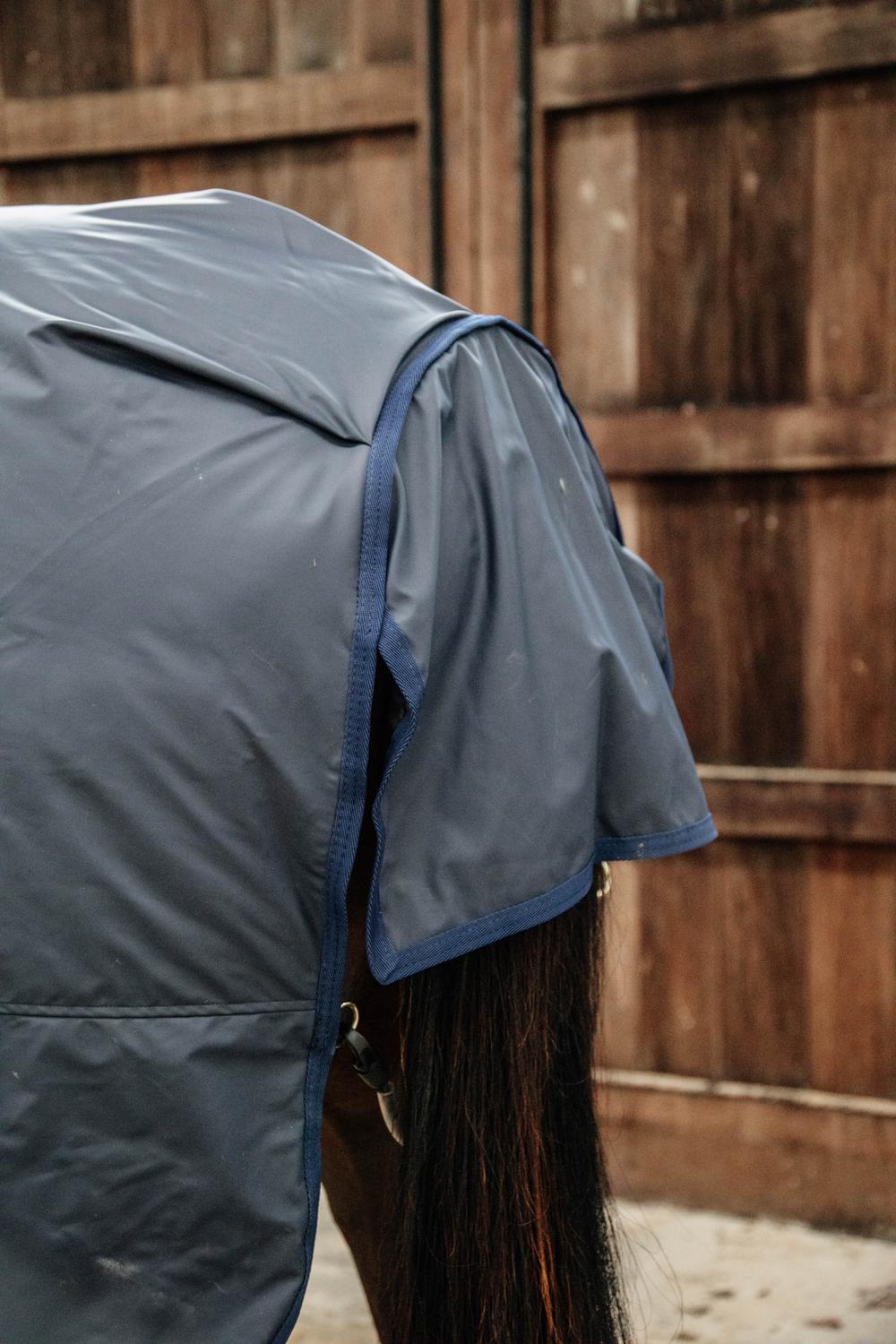 Turnout Rug All Weather Hurricane
- 100% water- and windproof thanks to the PU coated outside fabric
- 150g fiberfill filling and an artificial rabbit skin lining
- For outdoor use in all weather conditions
- Very durable and easy cleaning
- Neckpiece can be bought separately

What's special
The Turnout Rug Hurricane is a unique water blocking rug for in the field or paddock. The rug will guarantee a dry horse, even in the heaviest showers. Therefore, the rug is perfect to use for horses who are outside 24/7. The rug is very resistant to tearing or scraping and stays 100% waterproof without recoating it.

Fabrics & materials
For 100% wind- and waterproofness we used the same material as we did for the horse raincoat, a PU coating. This coating is the same that's used for the typical yellow fisherman jackets. The coating is applied to the outside of the rug and is therefore unique in the rug market. Thanks to the artificial rabbit skin on the inside of the rug, the rug is very soft on the skin and avoids rubbing marks. This lining also gives the horse a shiny coat and prevents a damp feeling under the rug. The 150g fiberfill filling offers your horse extra protection against cold weather. This filling creates, together with the artificial rabbit skin, an isolating layer that traps and retains the horse's body warmth. The hurricane rug features two classic brass finish stainless steel closures at the front, two surcingles and a plastic-covered bungee cord which is detachable. The classic artificial leather patches and the gold details will make your horse look sophisticated, even on rainy days. We do not recommend using the hurricane inside.

Shape & Size
The texture of the artificial rabbit skin is so designed that it will always move back in place after rolling or laying down. The additional tail flap protects the horse's tail against cold and wet weather. If you want extra protection, a separate neckpiece can be bought that matches the Hurricane rug. The neck comes in 0g or 150g and is easily detached to the rug with 2 strong hook and loop closures. The neckpiece is a bit longer on the wither part, so you don't have to worry about rain seeping in.

Care guide
To clean the Turnout Rug, you can machine wash the rug at 30 degrees or simply hose down/sponge the rug. It's best to let the rug air-dry afterward. Unlike other waterproof rugs, this rug does not need a fluor carbon treatment as washing does not harm the waterproofness of this rug.

Measurements

Width 260mm, Height 260mm, Length 510mm

Weight

0.25kg

Material

Vegan rabbit skin

Use

Outside

Weather

Rainy

, Storm

, Wind

Waterblock

Yes

Windproof

Yes

Soft for the skin

Yes

Shavings repellent

Yes