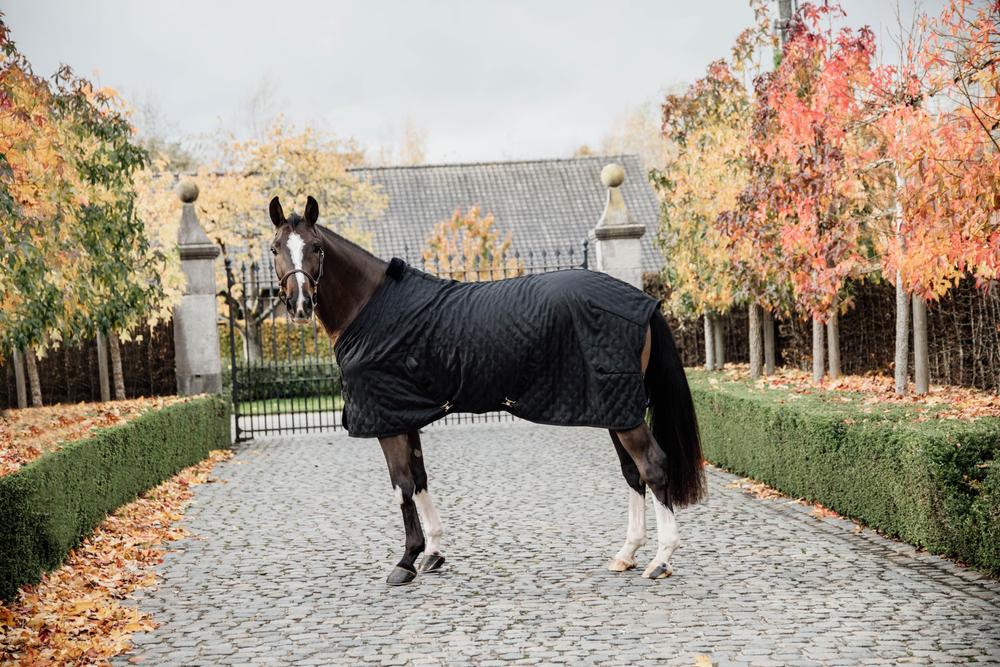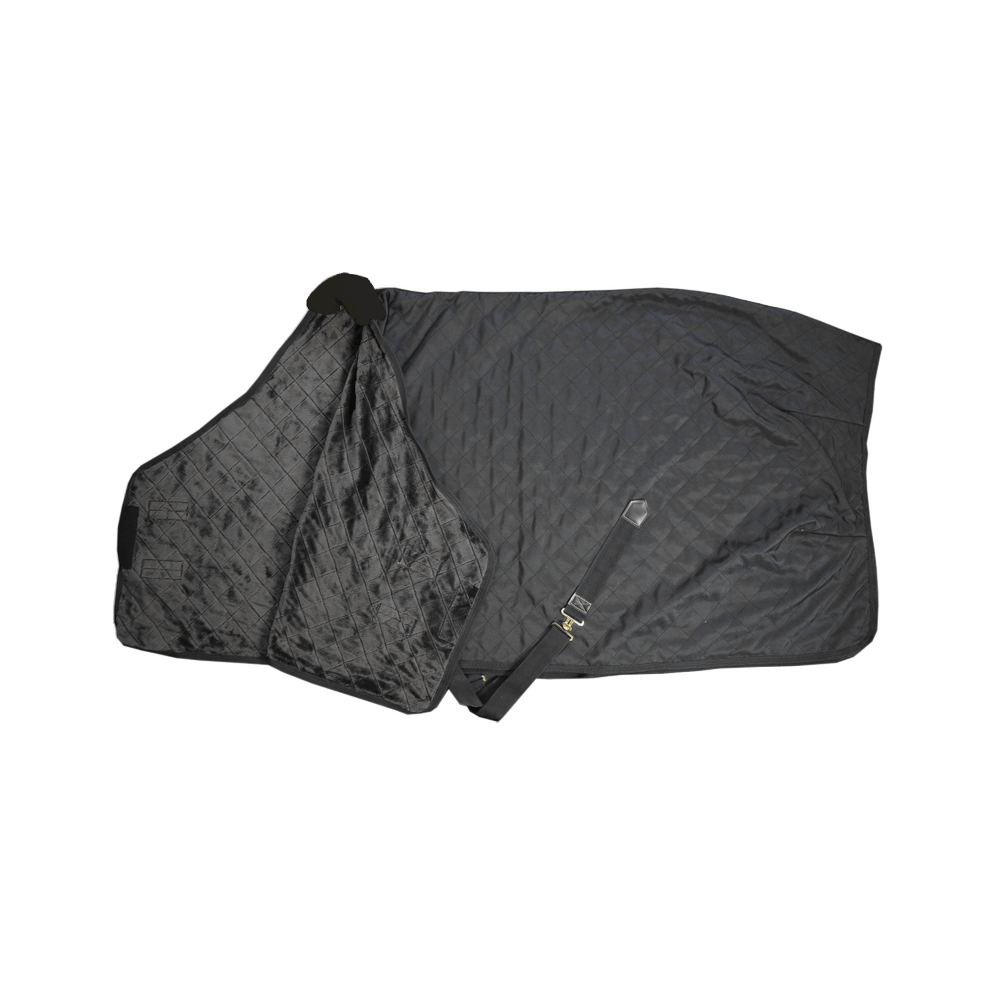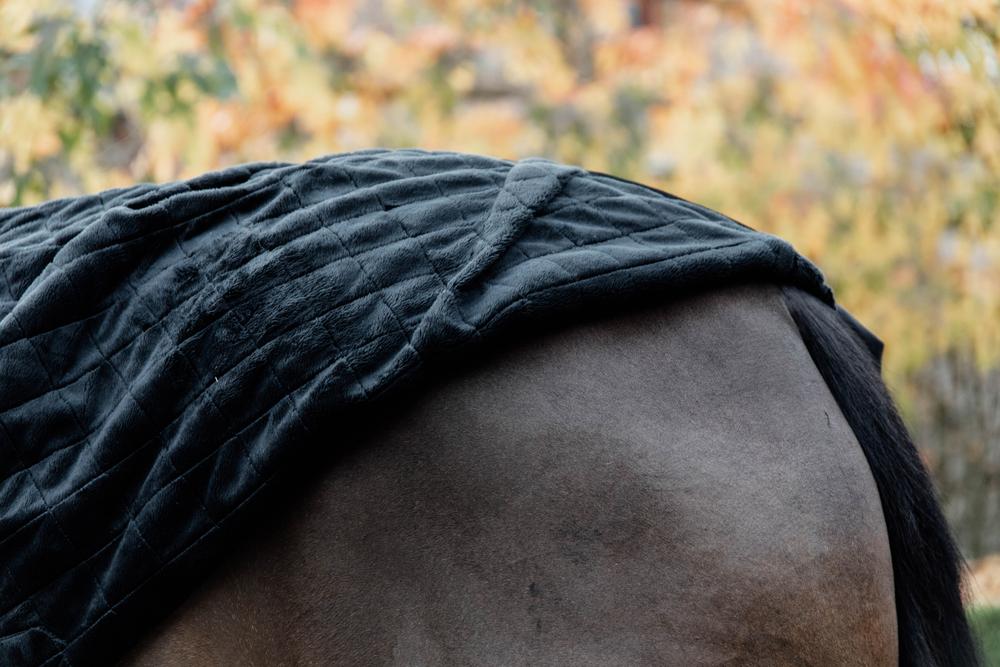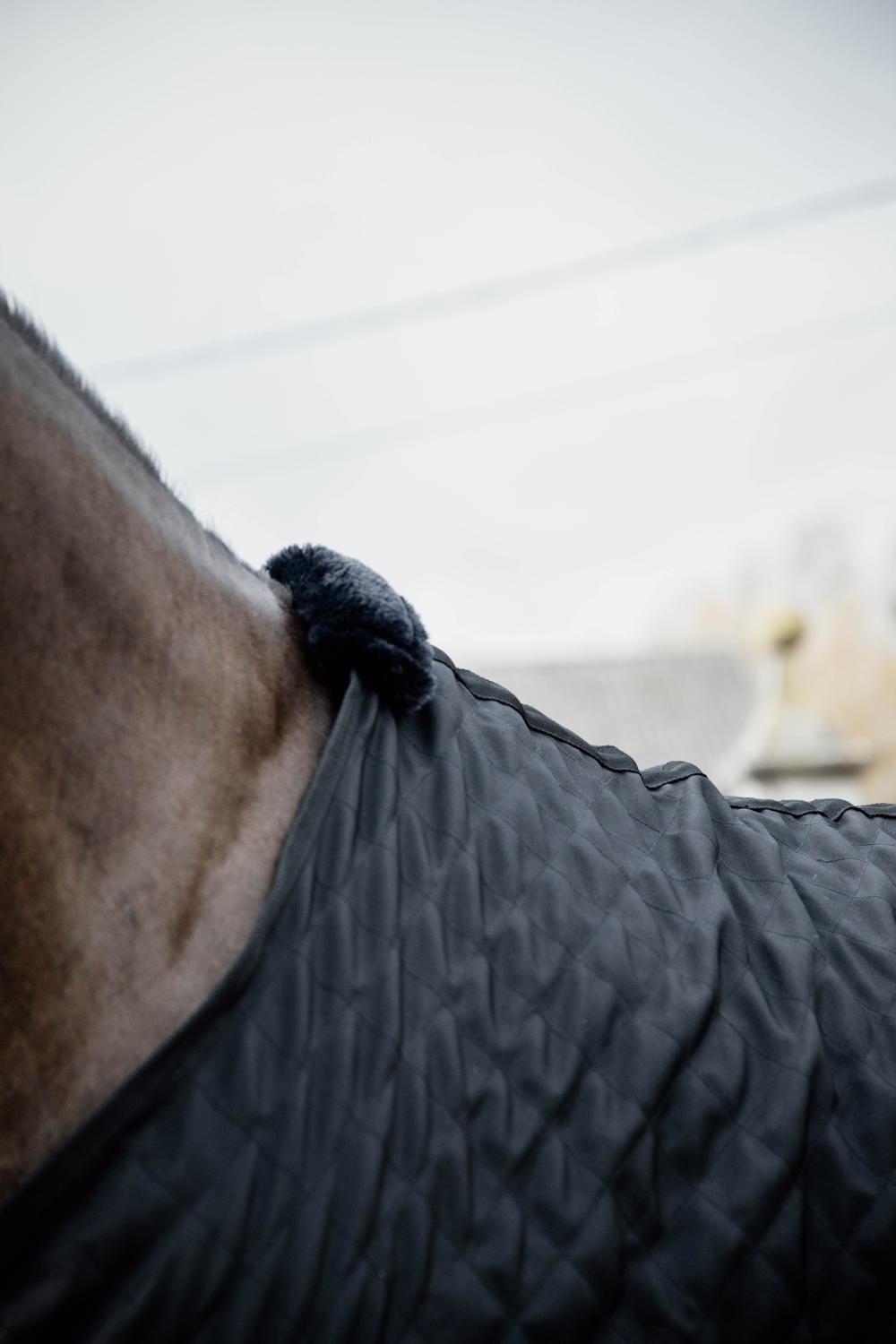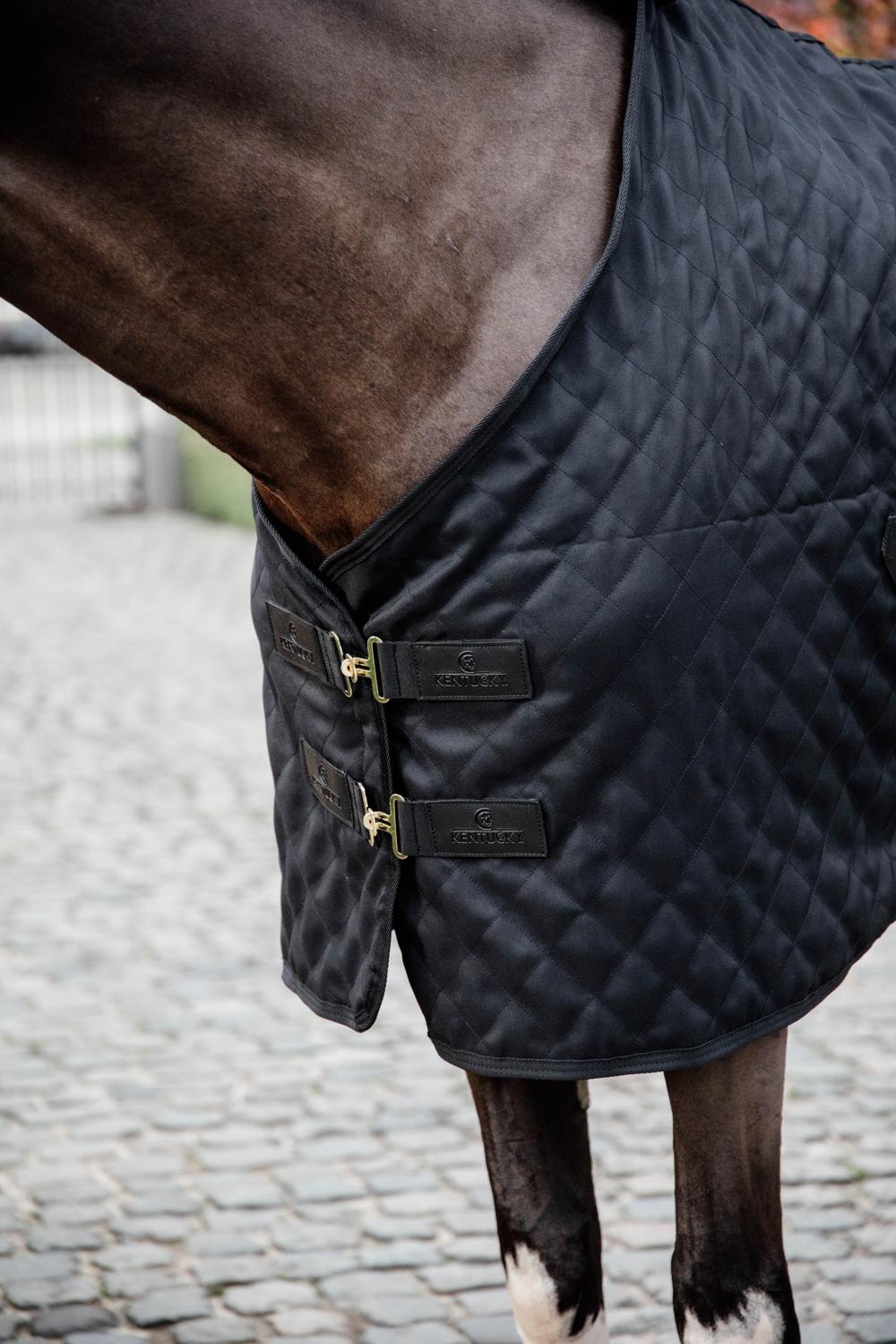 - For colder summer nights
- Can serve as an under rug during winter
- 600D polyester
- Artificial rabbit skin lining
- Perfect fitting on the horse

What's special
The stable rug can be used in summer on colder nights or in between seasons . During winter, the rug is perfect as an under rug thanks to the artificial rabbit skin lining or for horses that are not clipped.

Fabrics & materials
The square quilted outer fabric in 600D polyester is very resistant to tearing. This rug does not contain any filling, however, the artificial rabbit skin creates tiny air pockets that trap and retains the horse's body heath. Thanks to this artificial rabbit skin lining, the rug stays in place after rolling. The artificial rabbit skin also prevents rubbing and gives the horse a shiny coat.

Shape & size
Thanks to the thoughtful shape, the rug has a better fitting on the horse. The rug closes with 2 front buckles and 2 surcingles. The buckles are stainless steel and can hold up to 1500N. The withers are protected by our popular artificial sheepskin.

Care guide
Shavings can be easily brushed off the rug. To clean the rug, you can wash the rug in the washing machine at 30°C. To dry the rug, simply hang it outside on a sunny day.

Measurements

Width 200mm, Height 200mm, Length 420mm

Weight

0.25kg

Material

Vegan Sheepskin

, Vegan rabbit skin

Use

For transport

, Stable

Breathable

Yes

Deniers

600D

Soft for the skin

Yes

Shavings repellent

Yes