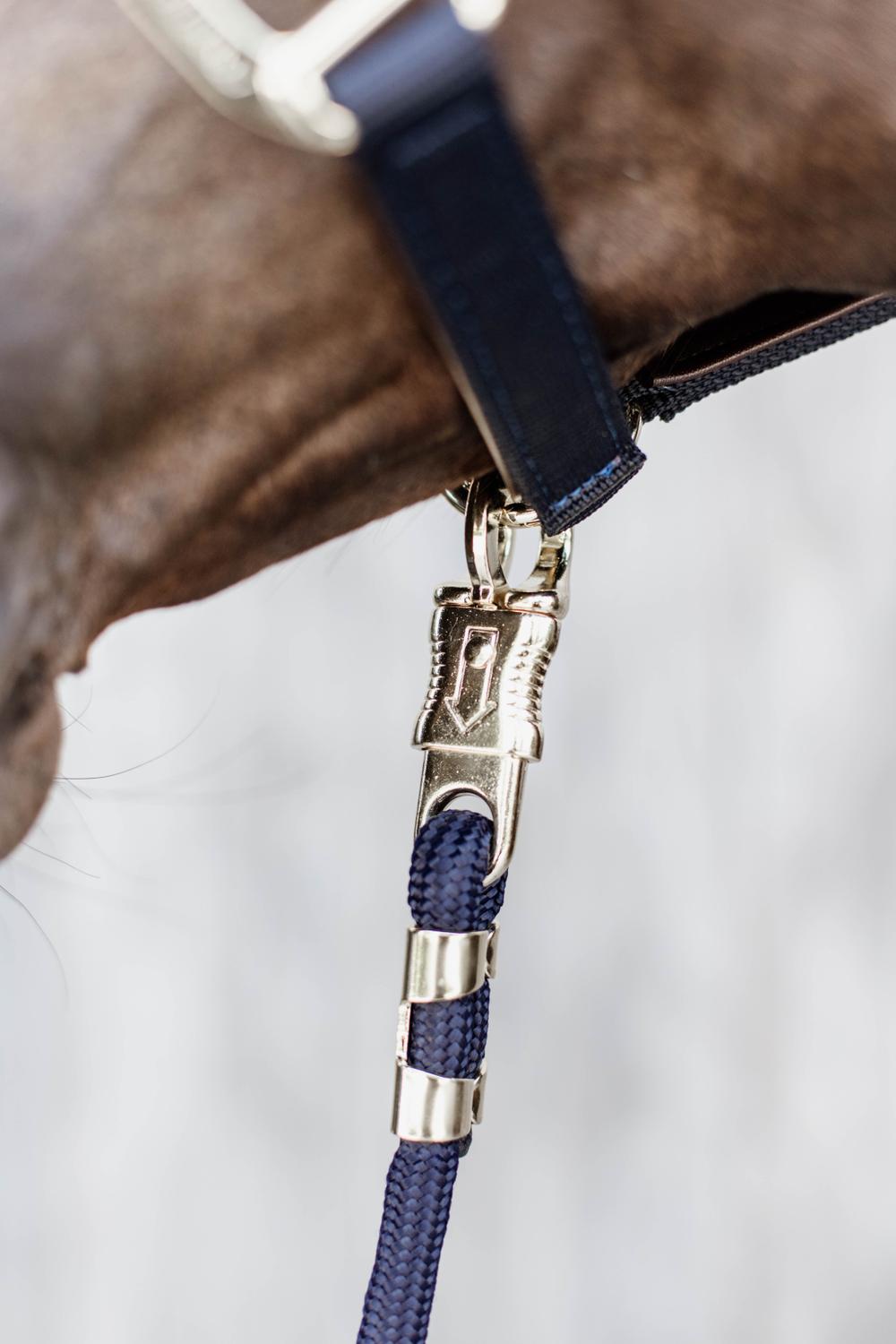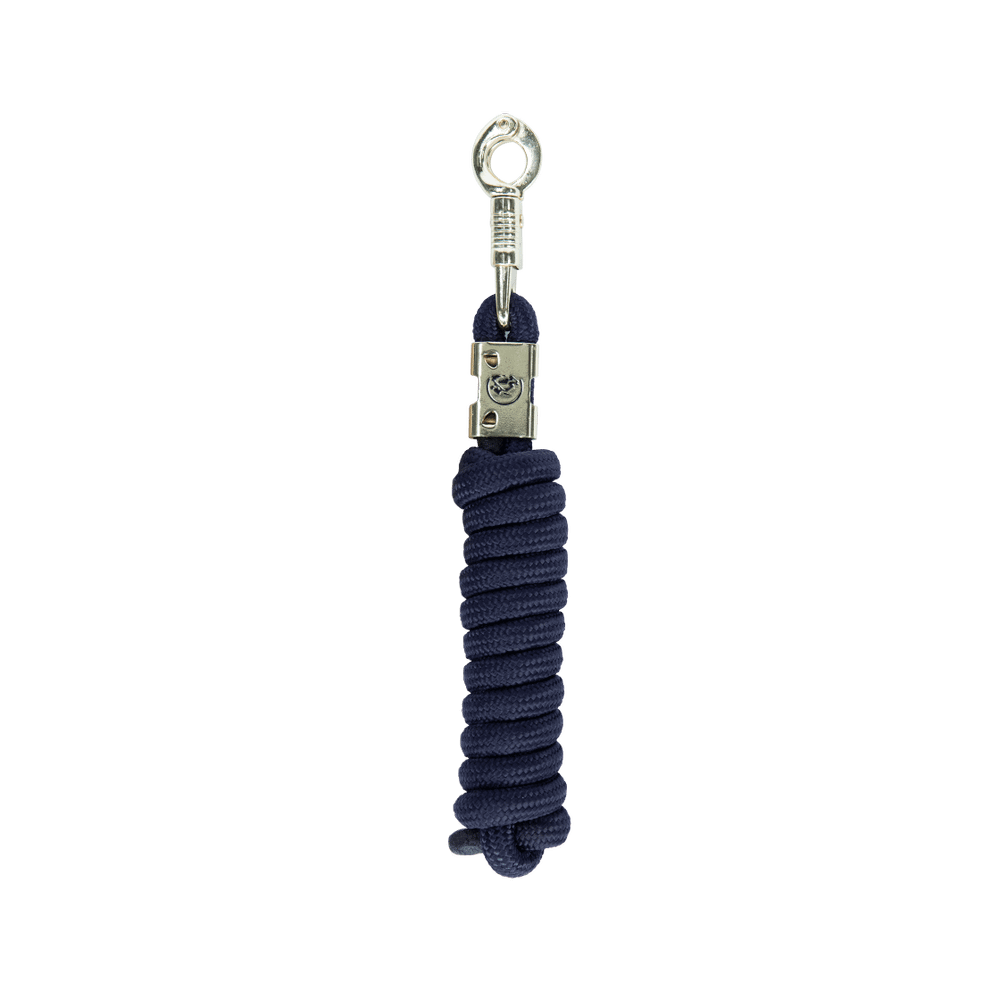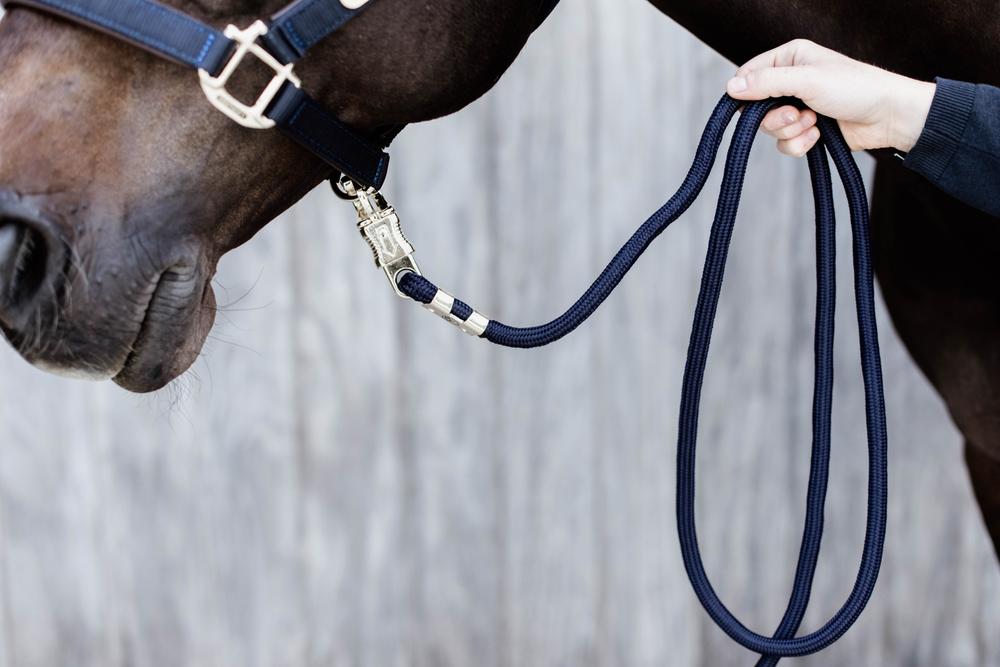 The lead rope panic hook Is the perfect lead to feel safe in every situation.
- easy to use panic hook
- very soft for a comfortable grip
- made of nylon

What's special
This soft and round Lead Rope Panic Hook is made of tightly braided nylon, which is perfect to make some great cross tie. It is a 2-meter-long lead rope with an easy-to-use panic hook. The panic hook will detach in emergency situations and prevent your horse from getting stuck on the hook. It can be used at stables or during transport and anywhere your horse needs to be attached.

Fabrics & materials
The lead rope panic hook Is made of nylon with the panic clip in gold-look.

Shape & size
The lead rope panic Is 2m long.

Care guide
A little brush now and then to let the lead shine again.

Measurements

Width 70mm, Height 70mm, Length 330mm

Weight

0.318kg

Use

For transport

, Inside

, Outside

, Shows

, Stable

, Travelling