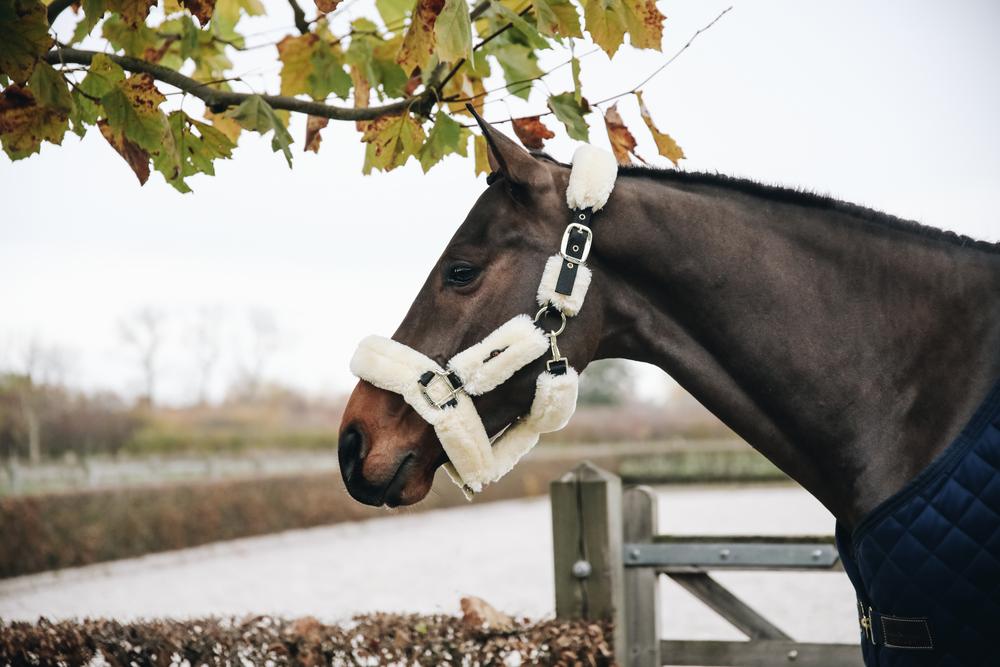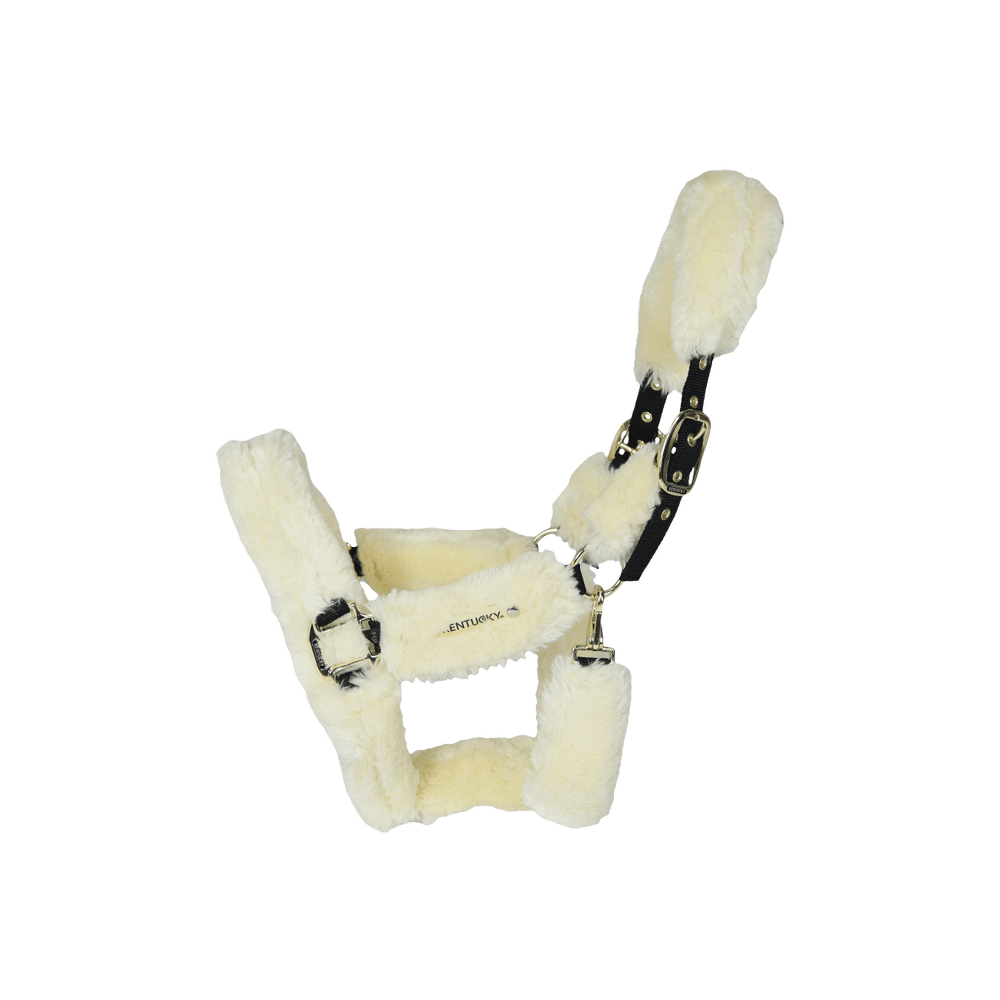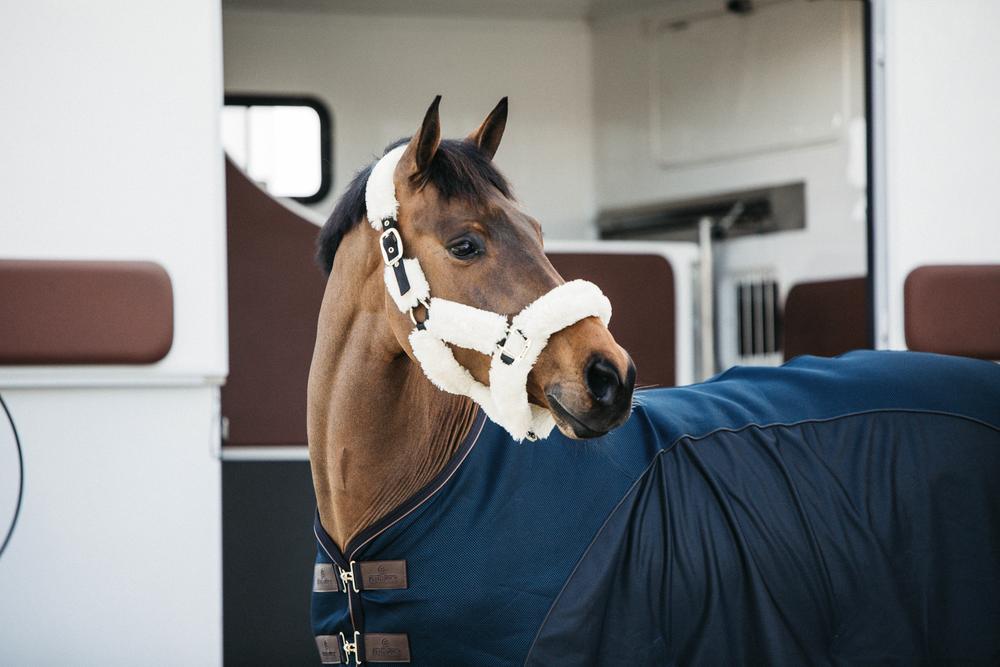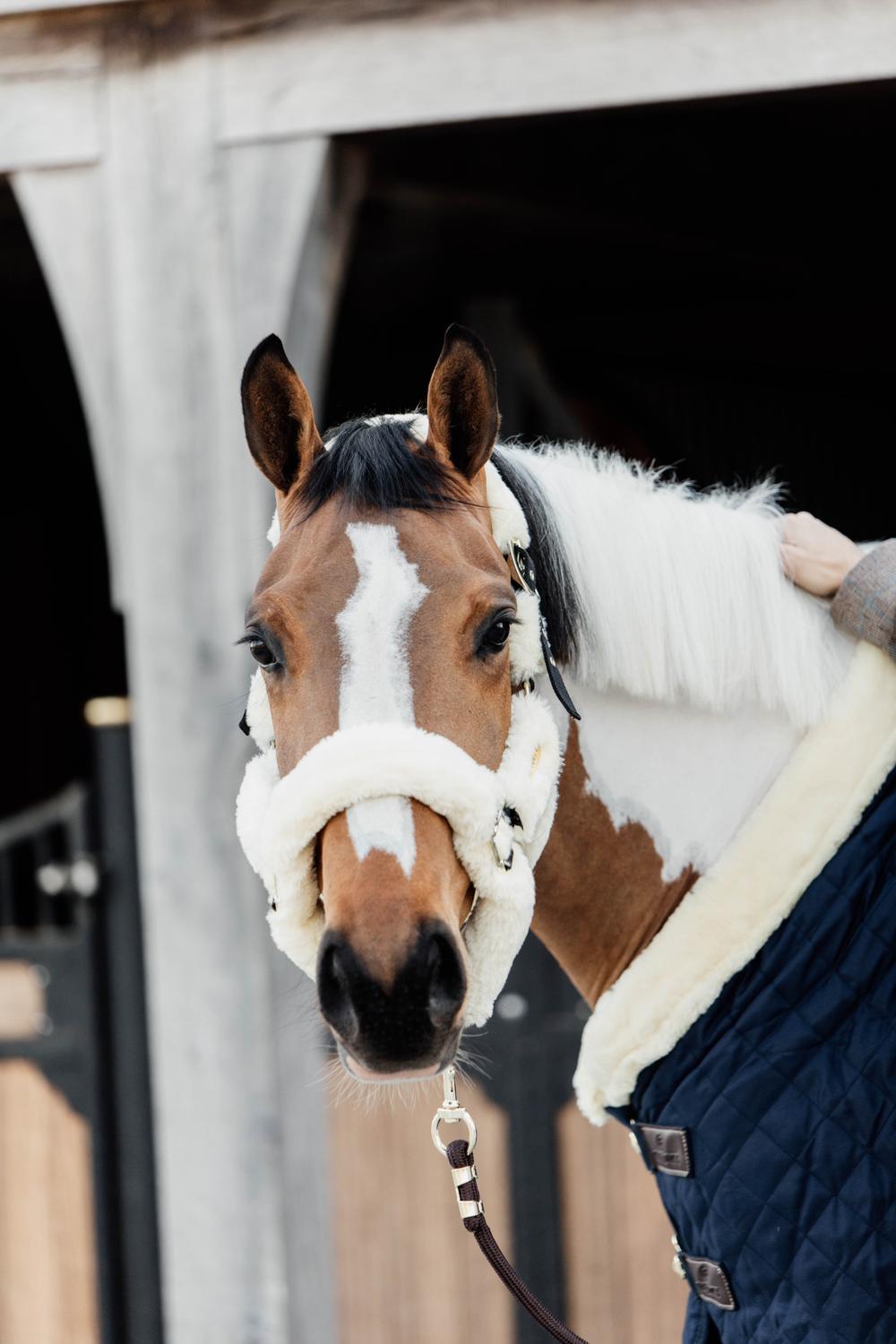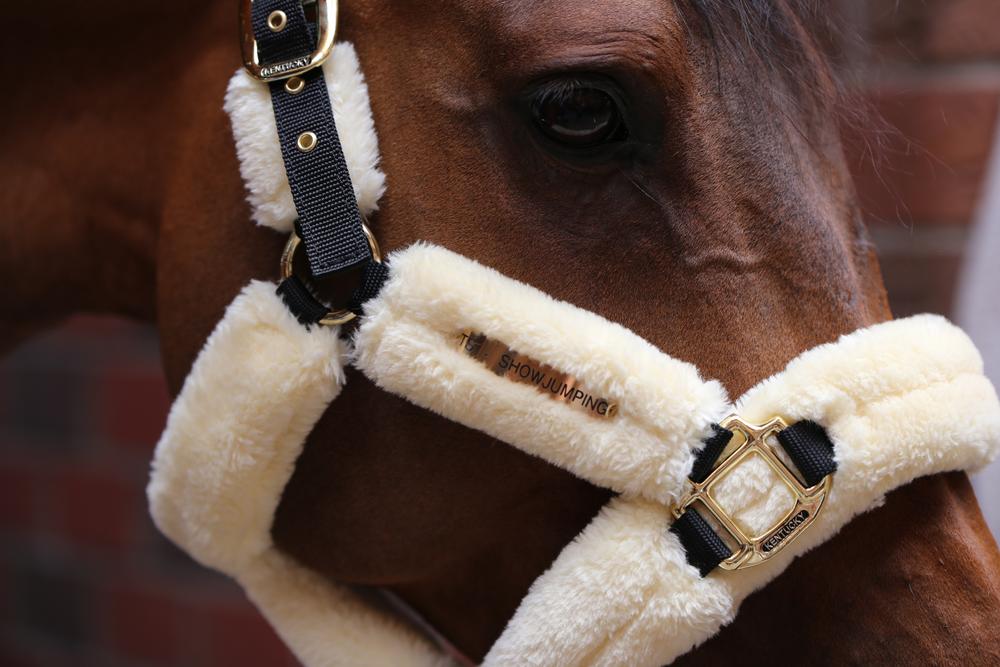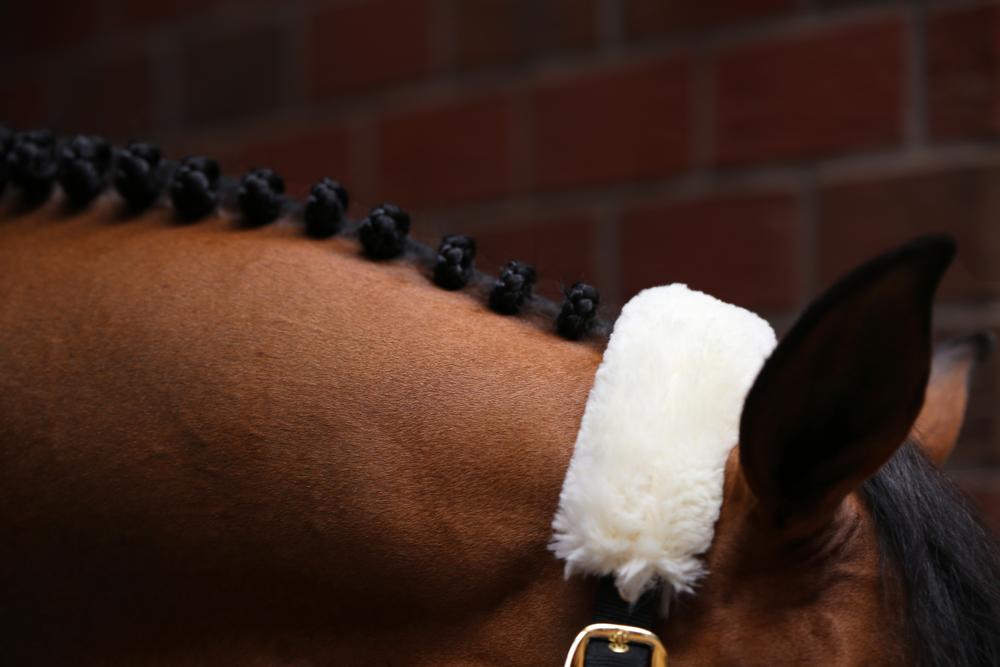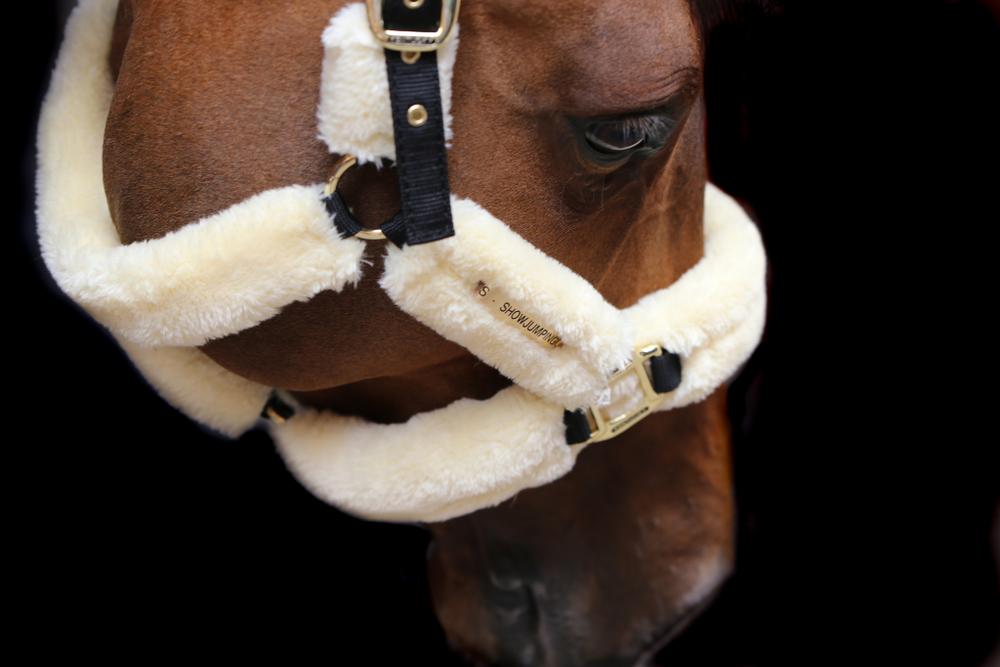 Sheepskin Shipping Halter
The Kentucky Horsewear Sheepskin Shipping Halter is an extremely soft and comfortable halter mainly used during transport.

- Lightweight, extremely comfortable shipping halter
- Nylon and buckles covered by artificial sheepskin
- Ideal for long travels or for horses with sensitive skin
- Perfect fitting
- Quick opening thanks to a carabiner

What's special
The artificial sheepskin (100% animal friendly) covers every inch, also the buckles, therefore the horses can't be injured by the halter in any way. Its lightness reduces the pressure on the horse's head and makes this halter the most efficient product on the market during long journeys.

Developed on the experience of our product manager (former international groom), this halter is now the most used in the transport by truck and by plane of the horses participating in the biggest competitions in the world.

For safety reasons, if a horse were to panic, the halter will break at the point where the halter is adjusted to the side of the head. If this were to happen, we sell individual neck pieces to easily replace the broken neck piece of your halter.

Fabrics & materials
The halter is made of very strong nylon in combination with our new artificial sheepskin which is attached directly onto the nylon. These materials make this halter very light.

Shape & size
The size can be adjusted on both sides. A carabiner hook close to the cheek makes it easy to put on or take off the halter.

Care guide
Machine Washable
Most of our products are machine washable at 30 degrees. However, we recommend washing it as infrequently as possible and using our protective washing bags in order to maintain quality over the long term. We also recommend using professional machines (larger capacity) to limit damage due to the drum of the normal washing machine. To dry it, simply put it outside on a sunny day. The dryer is not recommended.
Measurements

Width 200mm, Height 80mm, Length 450mm

Weight

0.683kg

Material

Vegan Sheepskin

Use

For transport

, Outside

, Shows

, Stable

Soft for the skin

Yes

Anatomically designed

Yes